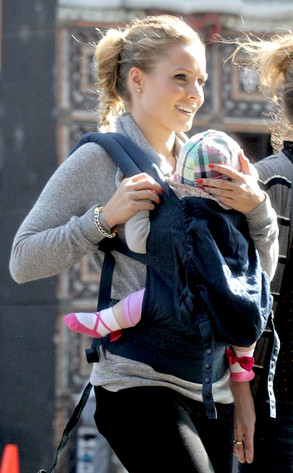 Pedro Andrade, © PacificCoastNews
It looks like Kristen Bell and Dax Shepard's baby daughter Lincoln had a bit of competition prior to entering the world.
"I kept saying to [Dax] in all sincerity during my pregnancy, 'I just don't know how I'm going to like her as much as I like my dogs,'" Bell told Flare magazine. "I was being serious. Because I f--king love my dogs; they are my children."
In fact, the 33-year-old actress admitted, "I love people the more I know them, and I didn't know her. It could've been a water bottle in my belly, that's about how connected I felt to her during my pregnancy.