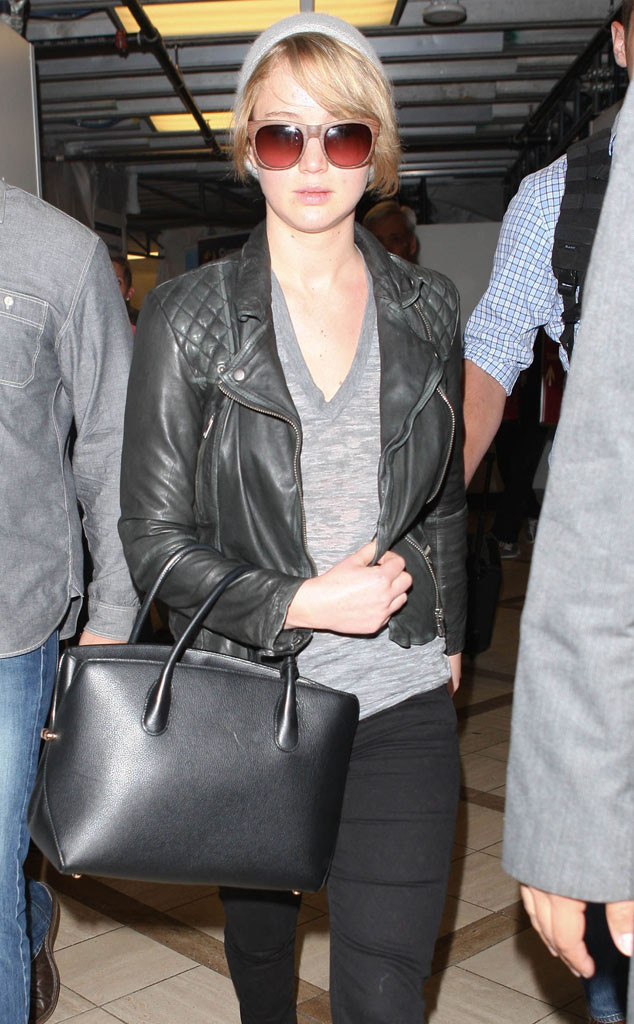 BJJ/Stoianov/FAMEFLYNET PICTURES
The verdict is still out on what gentlemen prefer but it's safe to say that Jennifer Lawrence thinks blond is best.
While filming back-to-back installments for The Hunger Games, the actress has had to dye her hair brunette, but every time she gets a chance she switches back to her natural fair hair hue.
Thus was the case recently as the star, who is currently on break from filming to promote her Catching Fire sequel—which hits theaters later this month—was spotted at a Los Angeles airport on Nov. 4 with golden strands peeking out from underneath a gray beanie. The knit cap matched her gray tee and black and gray sneakers. The rest of her ensemble—skinny jeans, a purse and leather jacket—were all basic black.