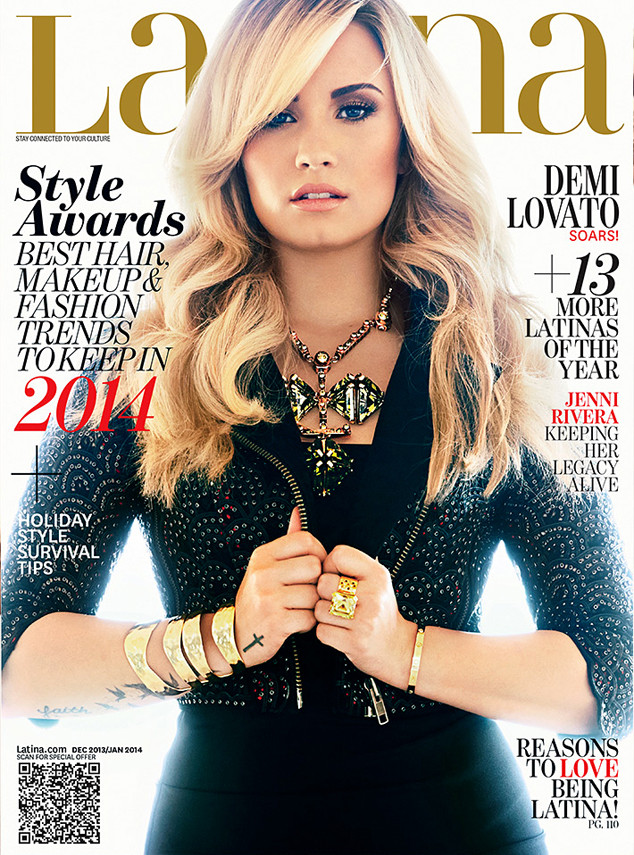 Latina Magazine
Is Demi Lovato ready to be a mama?
"I'm a Texas girl, so my instinct is to have babies early. In my heart I'm like, 'Okay, it's time to have babies!'" the 21-year-old beauty tells the December 2013/January 2014 issue of Latina magazine in which she opens up about family, what she's looking for in a relationship and her recovery while looking stunning on the cover in a black cropped jacket and gold jewelry with her hair down in soft curls.
But despite her Texas roots like fellow gal pal Selena Gomez, the erstwhile Disney star insists she's focused on her career for the time being:
"I have so much life ahead of me that I actually have to slow my roll," the X Factor judge admits. "We'll see where my life is in 5 years, but I definitely see myself as a mom in 10."