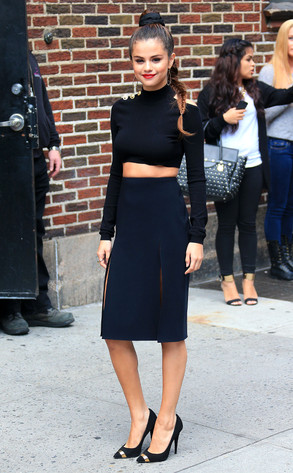 Jackson Lee/Splash News
Selena Gomez is talking about her single status.
The 21-year-old "Come & Get It" singer, who famously dated Justin Bieber before they broke up exactly one year ago, opened up to Ryan Seacrest this morning about not having much of a love life while on her current Stars Dance tour.
"It's been good for me to actually do it all on my own this time," Gomez said of touring solo. "It's been great for me to just go without my parents and being single and being me, it's been great. I'm really enjoying."