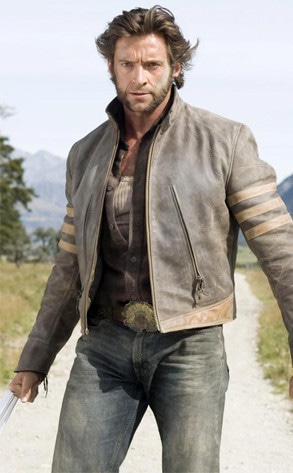 20th Century Fox
Hugh Jackman is ready for another Adamantium infusion. 
Sources confirm to E! News that the Hollywood star will reprise his signature role as the Marvel superhero for a sequel to this summer's blockbuster hit The Wolverine.
That movie's director James Mangold is also in talks with 20th Century Fox to take the reigns again as well as write a treatment for the follow up, which Lauren Shuler Donner is producing.
The storyline is being kept under wraps for now, but word of another installment is a no-brainer considering The Wolverine is now the second-highest grossing X-Men film of all time, raking in $413 million worldwide.
The new flick will mark the eighth time the 45-year-old Jackman is sinking his claws into the part that launched him to stardom. And Wolvie's next adventure, X-Men: Days of Future Past, in which he goes back in time to help save his fellow mutants, doesn't even hit theaters until May 23, 2014.
But as the Aussie actor told E! News last week while attending the Angel Ball benefit in New York City, playing the hirsute hero on the big-screen all these years continues to be an honor he holds dearly.
"He's like a best friend, Wolverine. He's the beginning of my career here in America and he's still there," Jackman said. "It's been 14 years and I can't believe it. I love the character. I love playing him and I'm probably loving him more than ever."
No doubt, another go-round in the mutton chops will suit Hugh just fine.