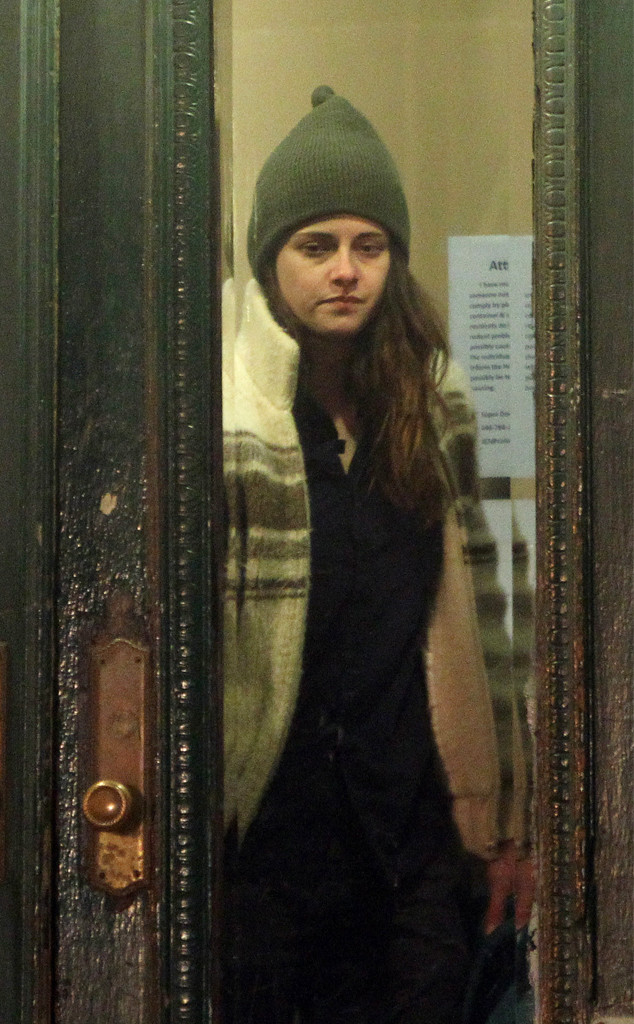 Kristen Stewart is taking a bite out of the Big Apple.
Decked out in a cream-colored jacket and a green beanie, the 23-year-old actress was spotted shooting scenes for the upcoming independent flick Anesthesia in Manhattan on Monday, Nov. 4.
However, she'll only be on set for a few days, as her role in the Tim Blake Nelson film is a small one. The movie centers on a group of New Yorkers whose lives have been touched by the same philosophy professor.
Meanwhile, on the same day Stewart was working, it was announced she has also signed on to team up with her Adventureland costar Jesse Eisenberg in the action comedy film American Ultra.