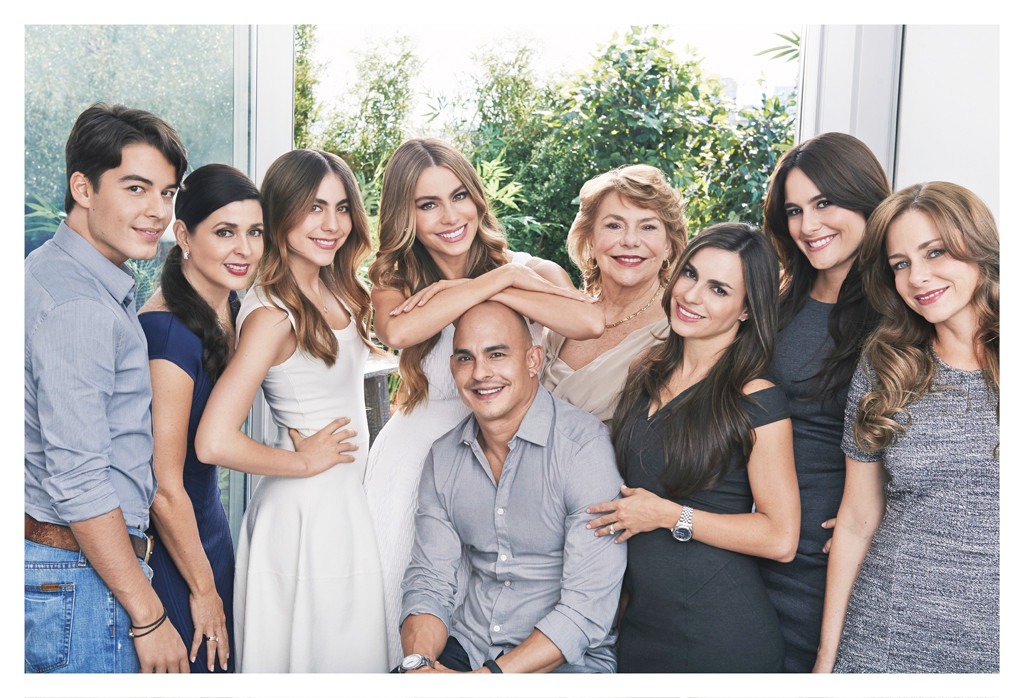 Head and Shoulders
So that's the secret behind Sofía Vergara's hair. 
The 41-year-old Modern Family star (who just so happens to be TV's highest-paid actress) has been named the new Head & Shoulders spokesperson, E! News can exclusively confirm.
"I am excited to be joining a new family. Head & Shoulders has been a part of my hair care regime and my family's since I was young," Sofía shared in an exclusive statement. "In fact we joke that eight out of nine Vergaras use it; and there are a lot of us."
The actress and several of her real-life family members will appear in a national ad campaign for the hair care line that will launch in 2014. 
How I Met Your Mother's Alyson Hannigan was once a face (or head of hair) of the dandruff shampoo, as was Olympian Michael Phelps.
A source says Vergara signed a long-term endorsement deal and her paycheck will be in the seven-figure range. In addition to promoting Head & Shoulders, she has been the face of CoverGirl since 2012. Vergara also has contracts with Diet Pepsi, Rooms to Go and Synthroid.
In addition to designing a clothing line for Kmart, the Colombian beauty also does Spanish-language commercials for laundry detergent, Comcast and State Farm insurance.
From June 2012 through June 2013, Forbes estimated that the blond star earned $30 million. Vergara topped the magazine's list last year, too, earning $19 million between May 2011 and May 2012.
—Reporting by Ken Baker and Lindsay Good