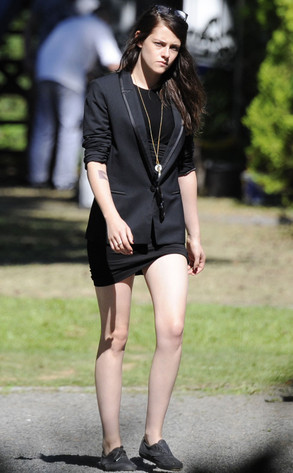 WENN.com
Kristen Stewart's career doesn't seem to be slowing down any time soon.
K.Stew has been busy shooting a number of movies—Camp X-Ray, Sils Maria and pretty soon Snow White and the Huntsman 2 to name a few—and will now be starring in the upcoming action comedy flick American Ultra.
The actress will be teaming up with her Adventureland costar Jesse Eisenberg for the Nima Nourizadeh-helmed film, which is being produced by Anthony Bregman for Likely Story, and by David Alpert and Britton Rizzio for Circle of Confusion and will begin shooting in April 2014.