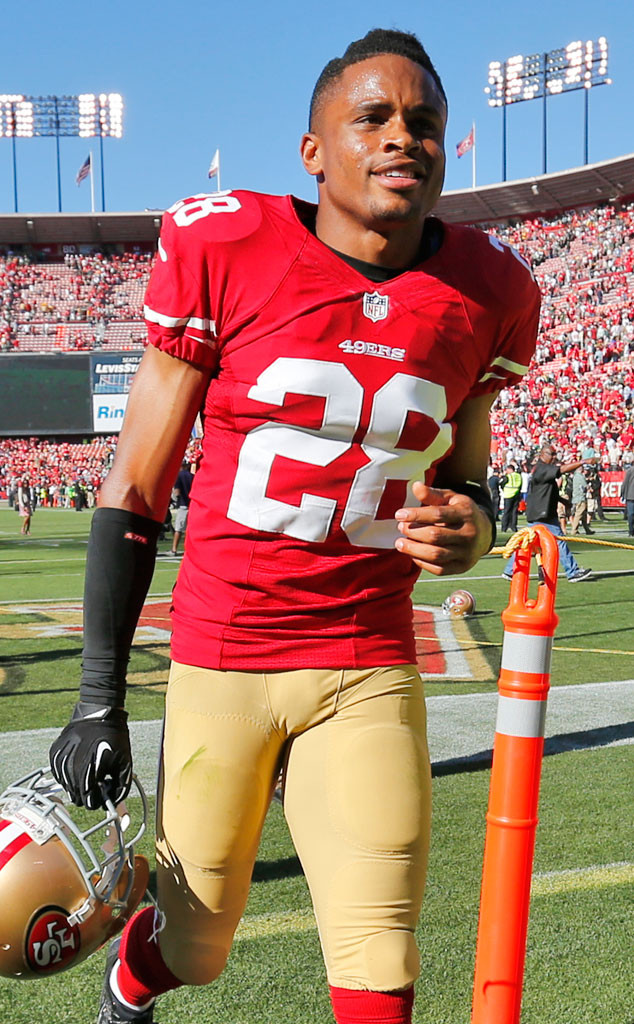 AP Photo/Ric Tapia
Mondays are tough, and unfortunately for Nnamdi Asomugha, today was harder than usual.
The San Francisco 49ers made some changes to their roster, and have announced today that they cut the 11th-year cornerback, who appeared in three games before hyperextending his knee. According to the NFL team's website, Asomugha signed a one-year contract with the Niners on April 3. He recorded three tackles and two passes defensed during his time with the team.
The 49ers have signed cornerback Eric Wright to take his place.