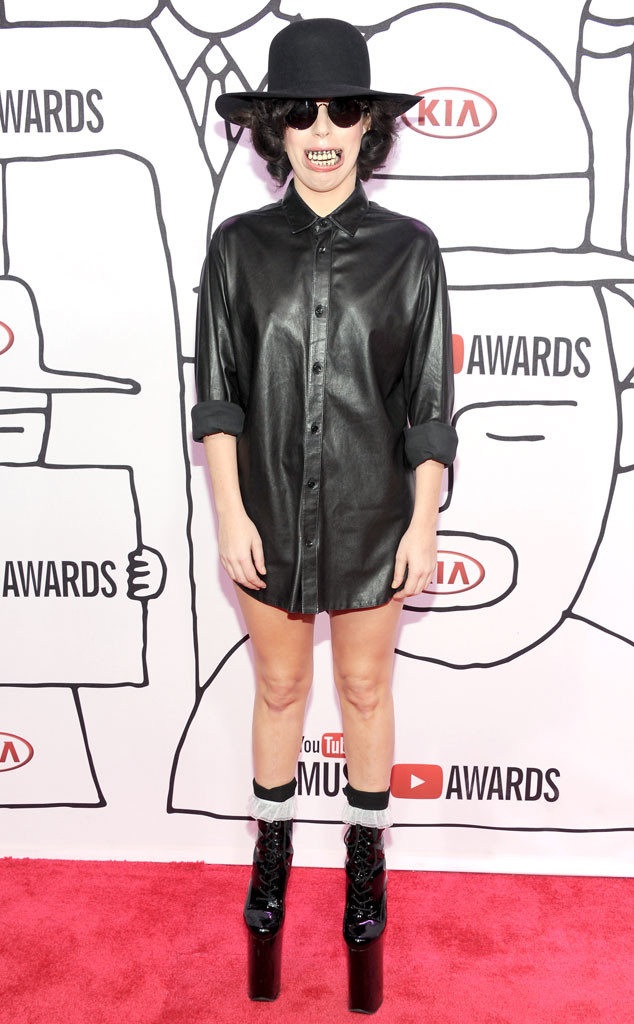 Dimitrios Kambouris/Getty Images
Funny. We were just commenting on the fact that Lady Gaga has worn a shocking amount of bottoms as of late.
The Applause singer went sans slacks for the better part of 2010, so we're not surprised to see her old, butt-bearing habits back on the red carpet. What we are surprised to see are these totally disgusting fake teeth! We get that the gross gum covers have something to do with her new song "Dope" but Halloween was over almost a week ago, so we say leave the gags at home.