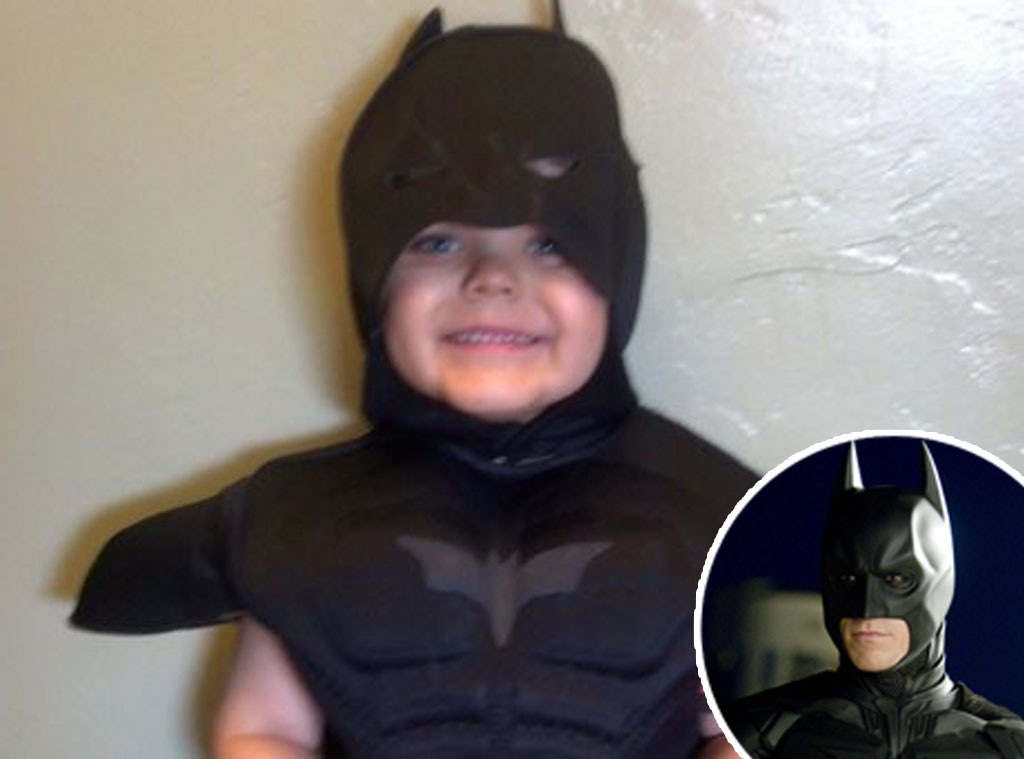 sf.wish.org; Marvel
Every superhero needs an origin story. And this is Miles'.
Miles is a 5-year-old who lives in San Francisco and is currently battling leukemia. Make-a-Wish describes him as "a sunny, positive little boy and finds his inspiration in super heroes." So even though he's already a hero, on Nov. 15 it's becoming official. 
Miles will become Batkid.
Make-a-Wish is granting Miles' wish and turning San Fran into Gotham for the day, giving Miles "a fun-filled day of everything Bat." He'll perform "feats of derring-do" alongside adult Batman.
The day starts with a call from San Fran's Police Chief, asking for Batkid's help. From there, Make-a-Wish explains: 
After rescuing a damsel in distress from the Hyde St. cable car tracks in Nob Hill, and capturing the Puzzler in the act of robbing a downtown vault, Batkid will eat his lunch at the Burger Bar in San Francisco – directly above Union Square.  While at Burger Bar, he will get a special message from the Chief of Police to go to the window – where he will look down and see a huge group of volunteers jumping up and down asking for Batkid's help.  Why?
Because the villainous Mr. P. will be kidnapping a famous San Francisco mascot!  The getaway car will be visible on Union Square (a convertible so that everyone can see what is happening), and the chase will be on!)
Miles will end the day at City Hall, where he will be thanked by the mayor and police chief and given a key to the city. Check out Make-a-Wish's website to find out how to participate (or here, for information on donating). 
Miles is the hero we want and it looks like he's getting the day in the spotlight he deserves.