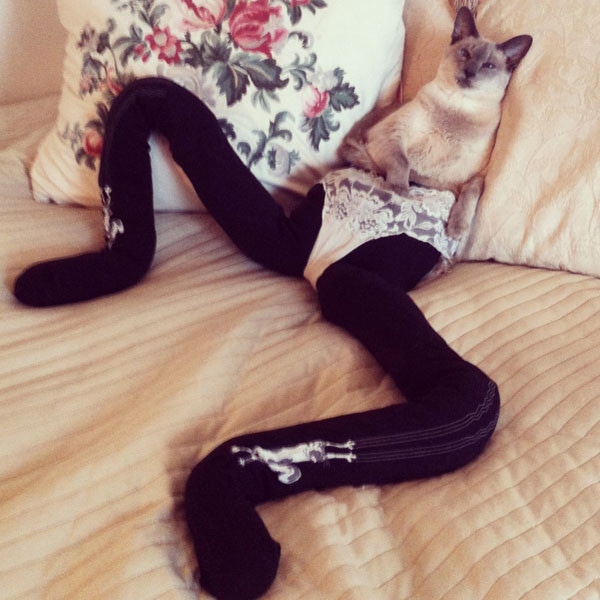 Courtesy: Meowfit/Tumblr
Or you will absolutely hate it. There's no middle ground when it comes to cats in tights.
And the latest stupidly amazing trend to blow up on the Internet is exactly what it sounds like: Cats wearing flashy tights and (usually) a pair of trendy shoes. Converse sneakers seem to be a favorite among the feline community.
The trend seems to have started on Meowfit, a Tumblr that documents the cat Gucci's #OOTD (that'd be "outfit of the day"). Check out Gucci's fiercest looks right meow and enjoy them. Or don't!
Lest we not give credit where credit is due, this latest fashion trend appears to be inspired by "Dogs Wearing Pantyhose."