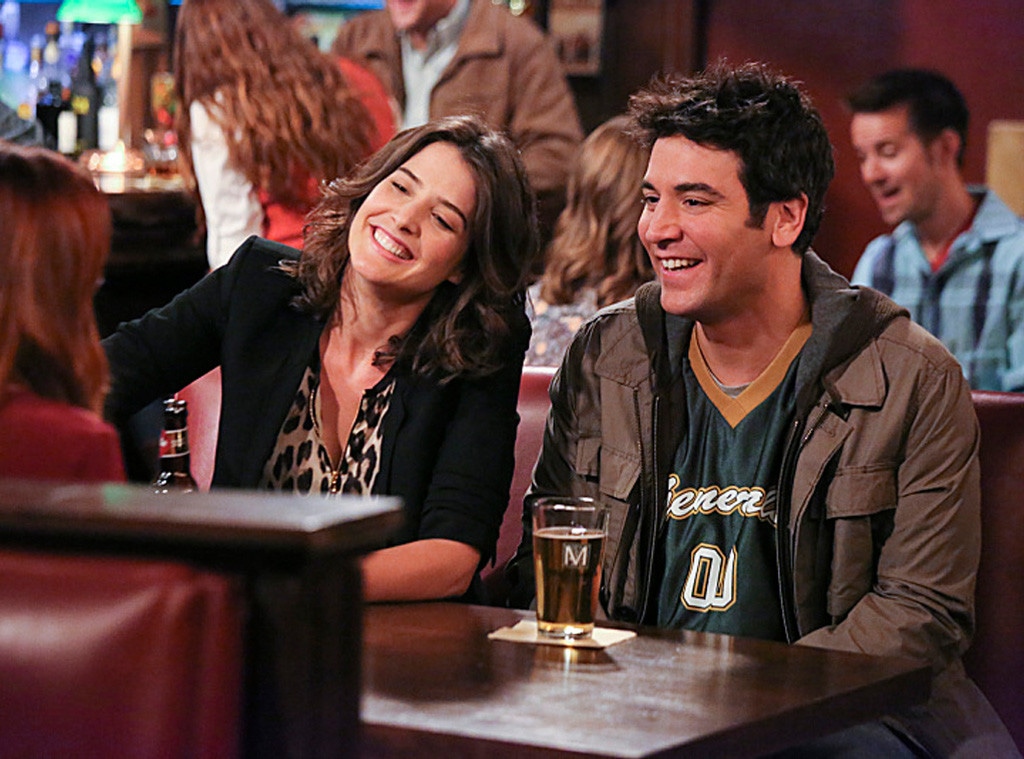 Robert Voets/CBS
Season nine, feeling fine and it's time to rhyme this line!
How I Met Your Mother is taking things one step further beyond a musical number by airing an entire episode told only with rhymes!
"We just shot an episode where the entire thing is in rhyme. And it was so much fun," Cobie Smulders tell us exclusively. "It's like every second line is a rhyme. It varies; you gotta watch it!"
Sounds like quite the challenge for the writing staff. But for a group of people who managed to turn a mother mystery into a storyline that's lasted nine seasons, this was probably a cinch. 
"The writers just nailed it," Smulders says. "It's so fun and they just made it so funny, but so lyrical at the same time."
The woman behind Robin Scherbatsky also revealed that the cast recently read through some of the episodes that will roll out later down the road, marking the end of the series. So how were they? In a word…
"They're big," she previews. "The episodes are very big."
Just to speculate, big for How I Met Your Mother could mean Ted (Josh Radnor) finally, finally meeting the mother, for real, face-to-face during Robin and Barney's (Neil Patrick Harris) wedding weekend. Or big for the CBS comedy could mean a teeny-tiny reveal that will be setup a bigger moment later on in the season. 
Watch:
Cobie Smulders Gets Her Rhyme On
And in regards to that other huge show she's attached to, Smulders' future with S.H.I.E.L.D. is still in helipad status, as in, up in the air. When we asked if her character Marie Hill would make another appearance in season two of the ABC hit series, Smulders insists she's in the dark about that.
"We'll see. I don't know. I'm just finishing this season of How I Met Your Mother and then we'll see," she tells us. "I don't know what the next year's going to be. I'm just trying to get through this one!"
How I Met Your Mother airs Monday nights on CBS, and S.H.I.E.L.D. flies into action every Tuesday evening on ABC.
What do you think about HIMYM's rhyming episode plan? 
—Reporting by Will Marfuggi