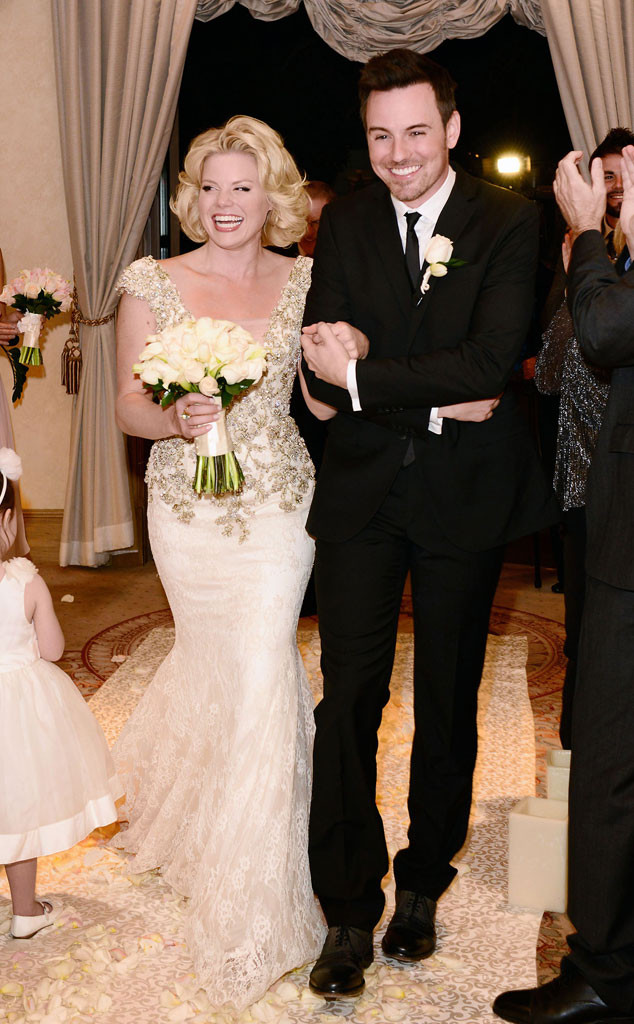 Michael Simon/startraksphoto.com
Forget the iconic weddings section of The New York Times.
Megan Hilty and Brian Gallagher announced they got married with...an email!
And only we have a copy of the adorable email, which the couple sent out on Saturday night just after the former Smash star and her actor beau said, "I do."
"WE DID IT!!!!!!" the email reads (they provided the all-caps and exclamation marks, not us). "We're hitched! We tied the knot! We took the plunge! We jumped the broom! We no longer live in sin! We like it, so we put a ring on it.