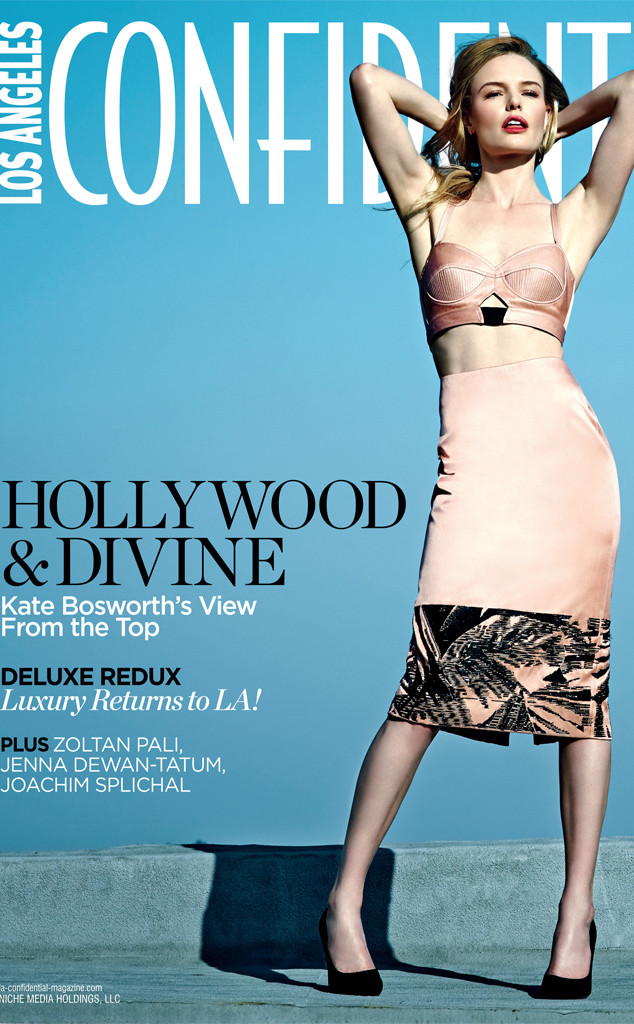 Los Angeles Confidential
What a year it's been for Kate Bosworth! In addition to marrying director Michael Polish in August—and becoming a stepmother to his 15-year-old daughter, Jasper, in the process—the actress recently moved from California to Montana. The 30-year-old movie star opens up about her new life in the November issue of Los Angeles Confidential magazine.
From the moment Bosworth laid eyes on Polish in 2011, she knew he was The One. "I feel like I've known him my whole life, and he feels like he's known me my whole life," she gushes. "And that's something very special that's difficult to describe without sounding like a Hallmark card."