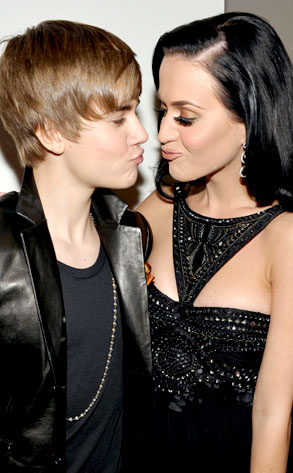 John Shearer/AMA2010/Getty Images
You're going to hear her roar, all right. Katy Perry dethroned Justin Bieber as the most popular person on Twitter over the weekend. The "Roar" singer amassed 46.48 million followers, edging out her pop peer, who has 46.47 million followers.
Bieber took the top spot nine months ago, ending Lady Gaga's two-year reign. Perry is also beating the 19-year-old "Boyfriend" singer on Facebook, boasting 59.26 million friends to Bieber's 57.28 million.
Just weeks ago, Perry shared her social media strategy. "I have horrible typos. I use 'there' or 'your' wrong grammatically," she told USA Today on Oct. 21. "But I feel like I've learned how to tame that social media dragon."