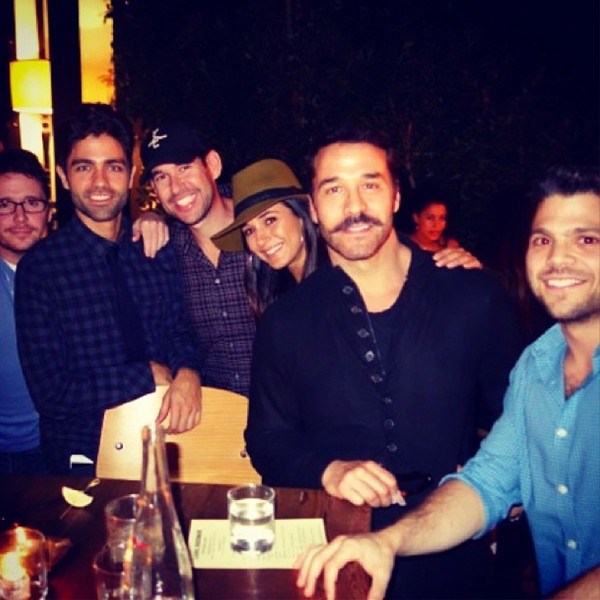 Instagram
They're back. And they're celebrating!
The cast of Entourage was spotted fêting the recent movie announcement, by grabbing some dinner and drinks at Laurel Hardware in West Hollywood, on Friday, Nov. 1.
Jeremy Piven (Ari), Kevin Connolly (Eric), Adrian Grenier (Vince) and Jerry Ferrara (Turtle) were in "great form," according to an eyewitness at the restaurant.
Piven was quite the ladies man, constantly surrounded by women and enjoying it, while the other guys kept to themselves. Connolly and Ferrara were seen sharing a hug at the end of the night.
Piven added a pic of the gang, who were later joined by Emmanuelle Chriqui (aka Sloan), to his Instagram account with the caption "Great to see everybody..."

Yes, it really is great to see everybody.
Doug Ellin, the HBO show creator and director, tweeted a photo of the cast on Monday, Oct. 28 and confirmed the (wonderful) news with the message "It's a go. love you all."
Ferrara echoed Ellin's sentiments, tweeting, "I am proud to announce the #Entourage movie is officially a GO! Have to thank @wbpictures and @HBO for all the support to make this happen!" The actor continued, "On behalf of the 4 guys I wanna also thank the #entourage fans for the patience. The BOYS are BACK. ' it always works out.'"
The hit series aired from 2004-2011.
Are you excited for the movie? Sound off in the comments!