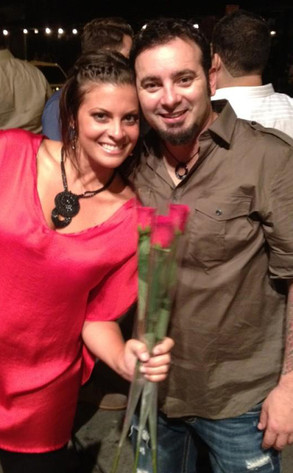 Twitter
Chris Kirkpatrick just joined the 'N Sync marriage club.
Following in the footsteps of former bandmate Justin Timberlake, Kirkpatrick tied the knot with his longtime girlfriend Karly Skladany in Orlando, Fla. Saturday...and the entire 'N Sync crew was in attendance(!), E! News has confirmed.
The nuptials marked the latest reunion for the group, with JC Chasez, Lance Bass, Joey Fatone and even Timberlake (who brought wife Jessica Biel along) all on hand to serve as ushers for the wedding at the Loews Hotel.