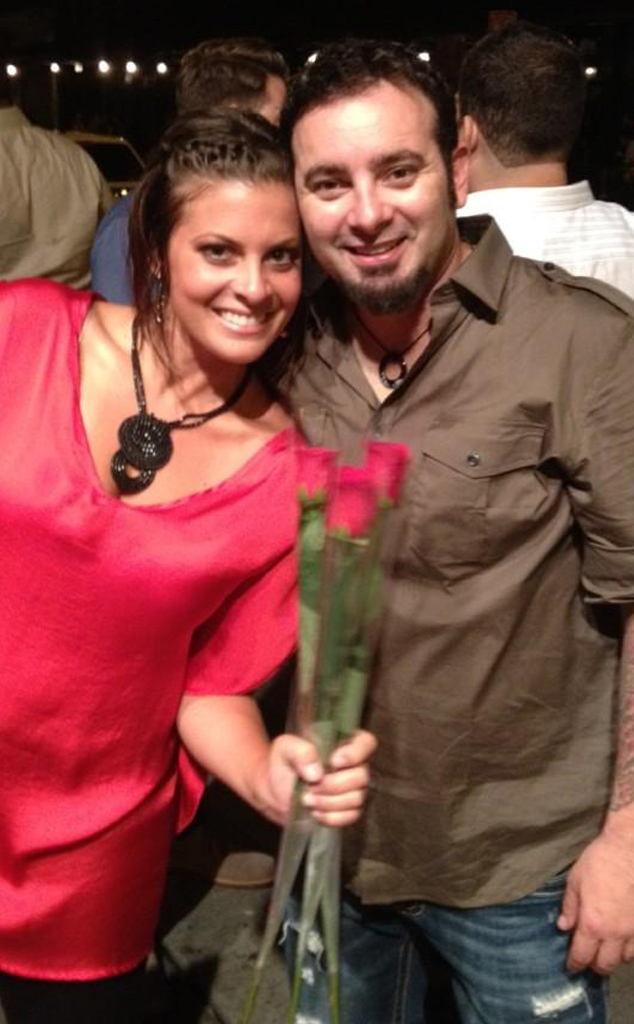 Twitter
Chris Kirkpatrick just joined the 'N Sync marriage club.
Following in the footsteps of former bandmate Justin Timberlake, Kirkpatrick tied the knot with his longtime girlfriend Karly Skladany in Orlando, Fla. Saturday...and the entire 'N Sync crew was in attendance(!), E! News has confirmed.
The nuptials marked the latest reunion for the group, with J.C. Chasez, Lance Bass, Joey Fatone and even Timberlake (who brought wife Jessica Biel along) all on hand to serve as ushers for the wedding at the Loews Hotel.
The five 'N Sync stars last got together for a highly anticipated performance at the 2013 Video Music Awards in August.
A few days ago, Bass dished on Kirkpatrick's nuptials on his Sirius XM Dirty Pop radio show saying the frugal groom got them fitted for their tuxes at Men's Warehouse.
"He got us the cheapest tuxes there he could possibly get, which I think is so Chris and very lovely. I mean that's just who he is," he said on the show. "I think it's hilarious to know that Justin Timberlake is going to be in a Men's Warehouse tux ushering the wedding."
A source tells E! News exclusively that prior to the wedding Kirkpatrick enjoyed a four-day bachelor party in the Florida Keys.
The 42-year-old singer popped the question to his 29-year-old ladylove in Oct. 2012 while they were on vacation in Capri, Italy.
"It was a very romantic trip," the groom told E! News at the time. "I have been thinking about proposing for a while but this was totally spontaneous. Karly is an amazing girl and I am so happy to make her my wife."
Congrats to the couple!
-Additional reporting by Baker Machado, Senta Scarborough and Holly Passalaqua