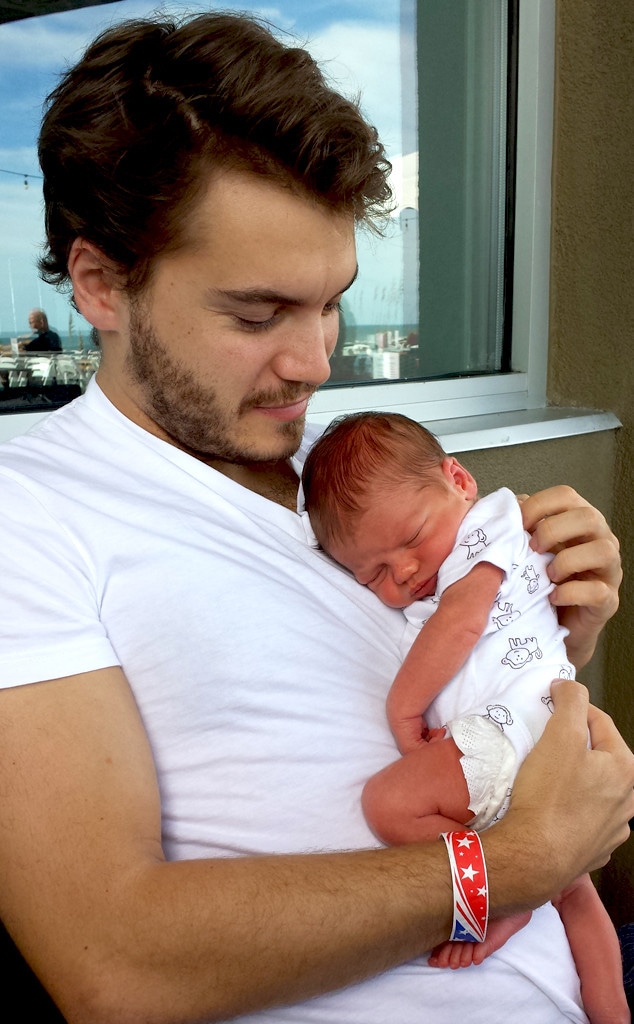 Emile Hirsch is a dad!
The 28-year-old actor has welcomed his first child, a baby boy, with an unnamed former flame, a source exclusively reveals to E! News.
"The baby was born at a Florida hospital on Sunday, Oct. 27," the source tells us. "It is boy. His name is Valor and he was six pounds and two ounces. He is a beautiful, healthy baby boy. Everyone is so excited and happy."
The proud new papa held his newbown son, captured in a sweet photo, on Saturday, Nov. 2.
"Emile showed up after the baby was born and he is spending time bonding with his new child," the source added.
As for the baby's mother, the source said "she is a nice, down to earth girl and she will make a great mom."
Earlier this month, E! News had learned that Hirsch was expecting his first child. The Into the Wild star and his baby's mom "met at an Oscar after party this year and had a short fling," the source says.
The two remain friends and plan on raising their son together.
While Hirsch has yet to publicly comment on his new fatherhood, he did tweet on the same day Valor was born, "Love to all my followers, beautiful Sunday." He also recently joked via Twitter, "I have a baby announcement to make. I am in fact @RonanFarrow 's biological father," he shared in the wake of the Mia Farrow and Frank Sinatra paternity drama.
Congrats!
—Reporting by Senta Scarborough