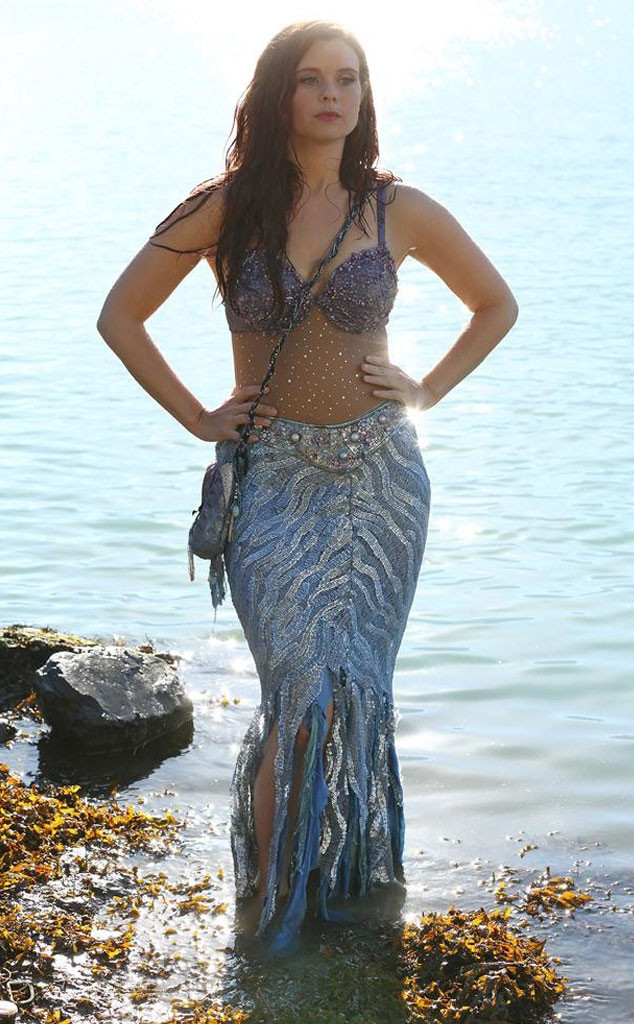 ABC/Jack Rowand
After two seasons of wishing she was a part of our Once Upon a Time world, Ariel is finally swimming into our TV screens!
In this Sunday's all-new episode, fans will be introduced to the fin-tastic new character when she saves our dear friend Snow (Ginnfer Goodwin) from a near-death experience. (She sure does seem have to have a lot of those, huh?) And here's a little fairytale fun-fact for you: Did you know that mermaids can swim in between realms? That's right! In addition to seeing our Ariel in flashback form, we will also be graced with her fiery presence in Neverland as a part of the quest to save Henry.
We recently chatted with our magical new mermaid JoAnna Garcia to snag all the whozits and whatzits galore from her time on spell-binding hit drama.