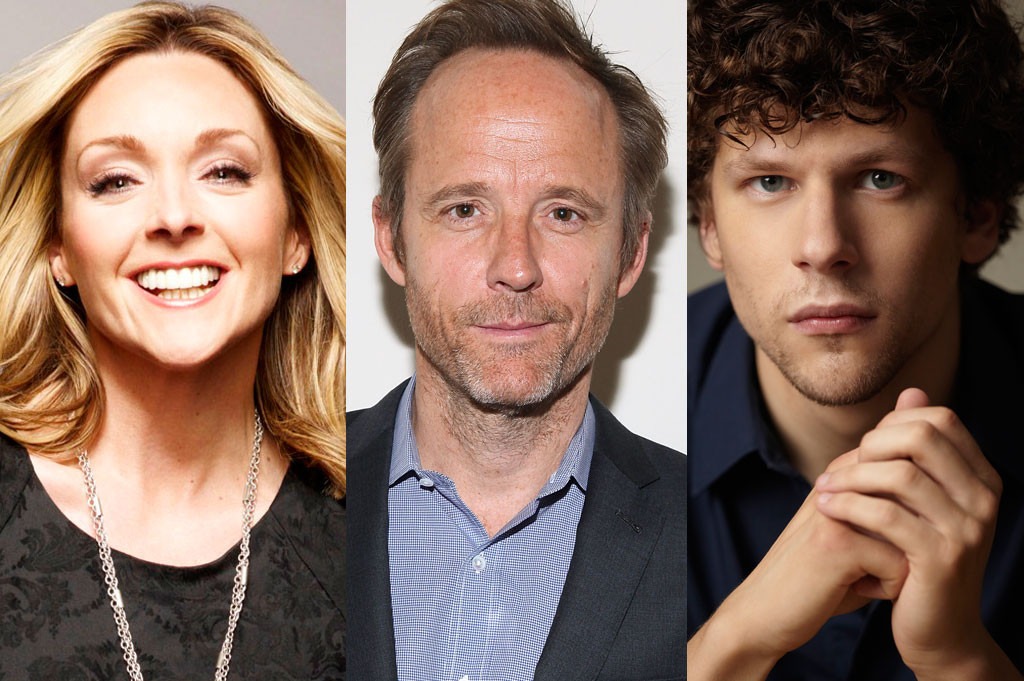 Art Streiber/NBC, Getty Images
Well, now Modern Family is just showing off.
The Emmy-dominating comedy has announced a string of guest stars who will all be appearing in episode 11, titled "Under Pressure," and it's some high-caliber talent they got coming in.
30 Rock alum, SAG Award winner and she of general fabulousness Jane Krakowski will play Dr. Donna, a mean girl mommy at Manny's (Rico Rodriguez) school. She becomes a nemesis for Gloria (Sofia Vegara), and we know we're not alone when we say we can't wait for their showdowns.
Academy-Award nominee Jesse Eisenberg (The Social Network, Now You See Me), will appear as Mitchell (Jesse Tyler Ferguson) and Cam's (Eric Stonestreet) neighbor Asher, who is overly ecologically aware and will probably call those two out on anything and everything they do to hurt the environment.  
Finally, Tony Award-winning and Emmy-nominated John Benjamin Hickey (The Big C, Pitch Perfect) is set to play a therapist to one of the Dunphy members. Any ideas who will be getting in some couch time? Our money is on Claire (Julie Bowen).
Krakowski, Eisenberg and Hickey join a long list of impressive Modern Family guest stars that includes the like of Elizabeth Banks, Matthew Broderick, Leslie Mann, Greg Kinnear, Judy Greer, Nathan Lane and James Marsden. Not a bad list to be on, eh?
Modern Family airs Wednesday nights on ABC.