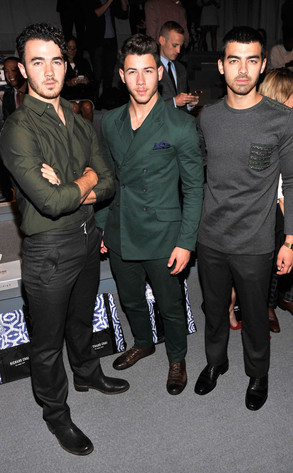 Stephen Lovekin/Getty Images for Mercedes-Benz Fashion Wee
The Jonas Brothers are confirming (once again) that the band is officially broken up.
Kevin Jonas, Joe Jonas and Nick Jonas took to their official Facebook page earlier this morning to say farewell to their fans after their recent split over creative differences concerning their music.
"To Our Dear Friends and Fans Around the World," reads the goodbye message. "It is with heavy hearts that we confirm that our time as the Jonas Brothers is over. This decision has not come lightly, and we know that many of you will be disappointed. The time has come for us to move forward on individual career paths. We have been a band of brothers for 10 years and are now choosing simply to be brothers. Going forward, you can expect exciting things from each of us, and we will of course continue to support each other in all things."