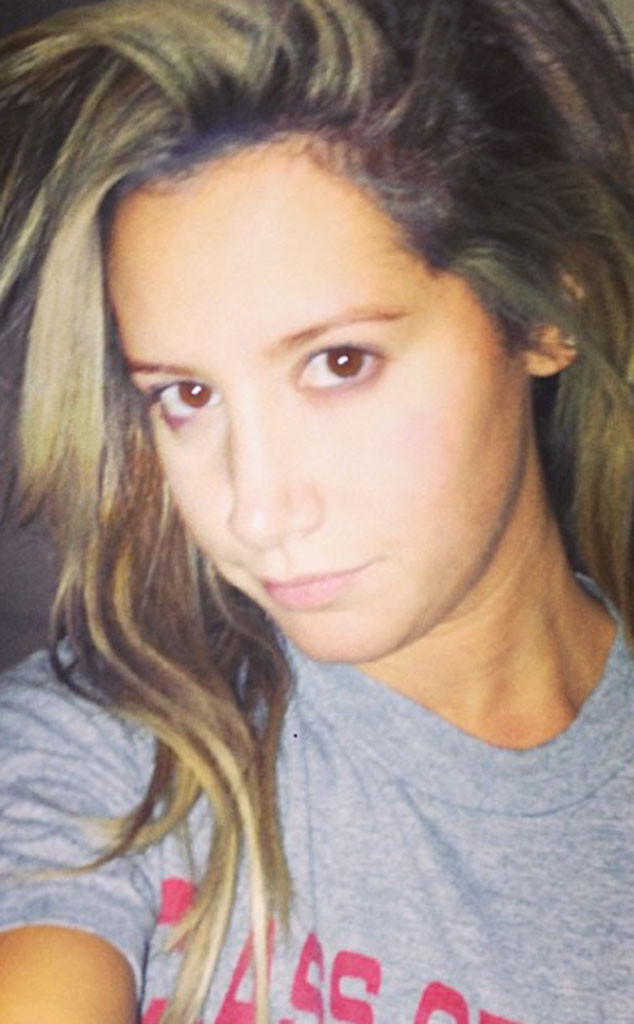 instagram
Ashley Tisdale knows better than to hit the sheets with her makeup on.
The actress took to Instagram to post a makeup-free selfie after a powder-heavy Halloween night with fiancé and fellow zombie Christopher French.
Tisdale included a caption for the fresh-faced photo: "Back to normal :) clean face and ready for bed. Halloween was a success. Night trick or treaters."
The twosome made a particularly frightening pair in their undead garb, with Ashley sporting a blood spattered (and Britney Spears-inspired) school girl uniform. "Oops I did it again..... #zombies #infected @cmfrench," she wrote for the photo.