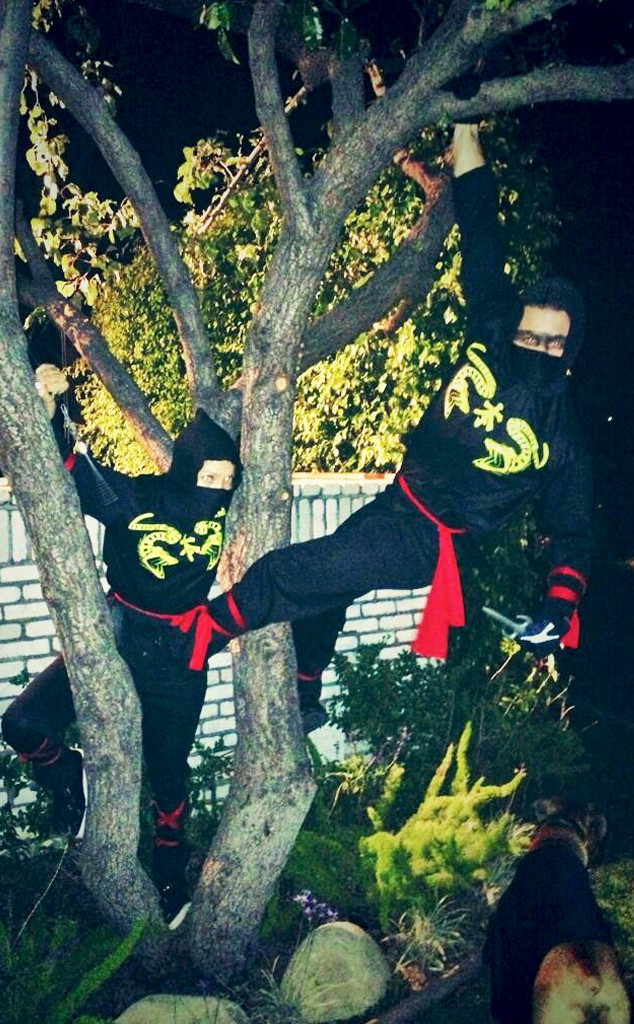 Twitter
Nothing like a Happy Halloween to smooth over any relationship troubles!
Jennifer Lopez and Casper Smart celebrated Halloween together on Thursday, Oct. 31, sporting matching ninja costumes in honor of the spooky holiday.
"CAUGHT!!! @jlo & I...#ninjas #sneaky #halloween," the 25-year-old dancer-choreographer captioned a photo of himself and his ladylove channeling their inner-ninja, while Casper hangs from a tree as J.Lo looks ready to pounce.
The couple of two years appears to be having a blast in the photo, enjoying a little fright fest fun while spending quality time with each other and a few of their close friends.