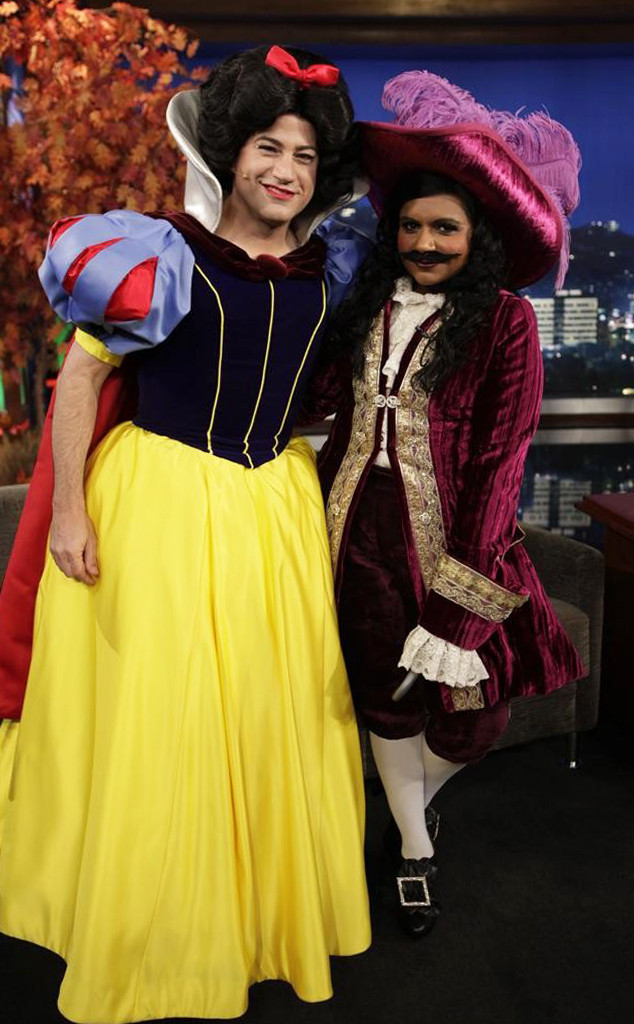 ABC/Randy Holmes
Oops! It seems there was a bit of a mix up in Mindy Kaling and Jimmy Kimmel's Halloween planning.
While the actress visited the late night talk show dressed up as Captain Hook, she was surprised that the host wasn't also a fellow bad guy and instead looked like the fairest of them all, Snow White.
"I thought we we're going as Disney villains? That's the memo I got," she joked.
He responded: "No you're a villain, I'm a Disney princess," but not before he quipped that her velvet suit looked like it could belong to a very famous singer: "Did you make that yourself? You're Prince right?"