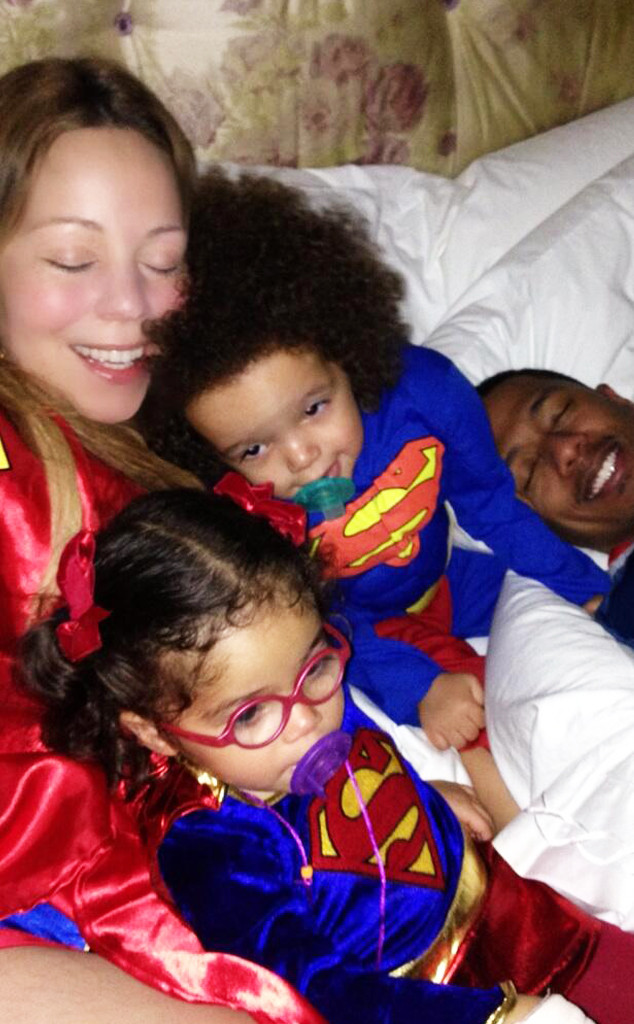 Twitter
Mariah Carey and company got into this holiday spirit this Halloween!
Nick Cannon and their twins, Moroccan and Monroe, all dressed up as different adorable versions of Superman Thursday in honor of the special occasion.
The proud mama shared a photo of her little ones on Instagram with the caption, "Have a super happy Halloween!!!"
The twins were seem stretching their arms into the air in the matching ensembles just before going into the neighborhood for some treats (and tricks, of course).
But it looks like dembabies really wore Mariah out.
She posted a twitpic of herself in a seductive Superwoman outfit catching a little shut eye on her bedroom floor.