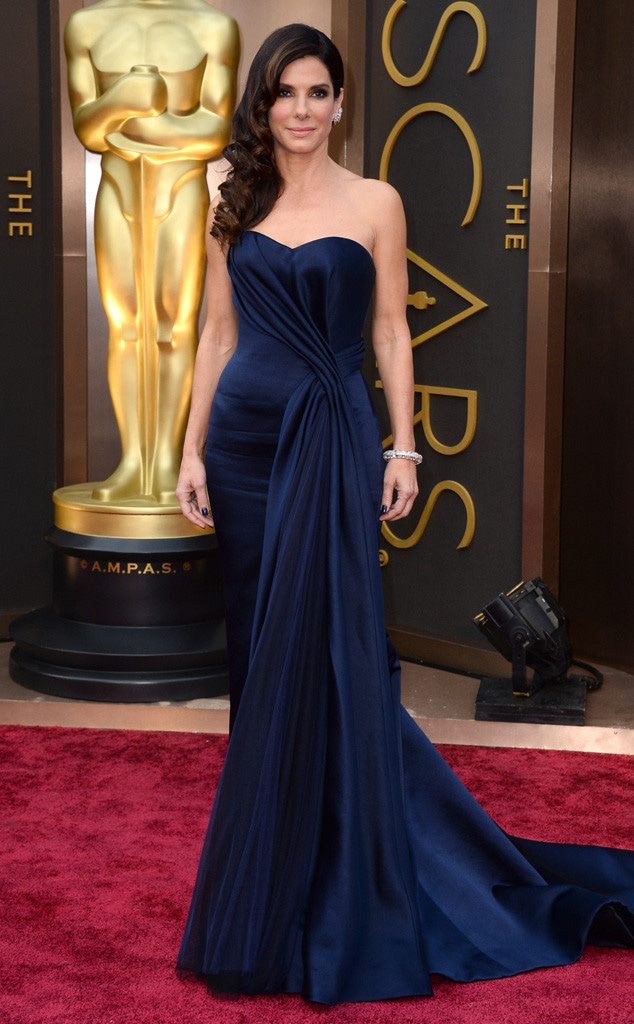 Jordan Strauss/Invision/AP
Sandra Bullock and Melissa McCarthy definitely put the treat in trick-or-treating.
The Heat costars gave fans a pleasant surprise on Halloween when they joined forces to take Bullock's 3-year-old son Louis and McCarthy's daughters—6-year-old Vivian and 3-year-old Georgette—door-to-door for some candy in Toluca Lake, Calif.
Both actresses were barely recognizable while dressed up as Gorton's Seafood fishermen.
Meanwhile, little Louis stuck to his now-familiar, but no less adorable, skeleton costume.
Last week, he wore the same outfit to attend a Halloween party, where his mom dressed up in Day of the Dead makeup.
"He chooses all Halloween attire and I oblige," Bullock told E! News at the recent Hollywood Film Awards in Beverly Hills.
In addition to Halloween, the Oscar winner has also been enjoying the success of her hit film Gravity.
"It's not my doing, but I'm along for the ride. I don't mind," she said with a smile.
Watch:
Celebrities Get Transformed for Halloween