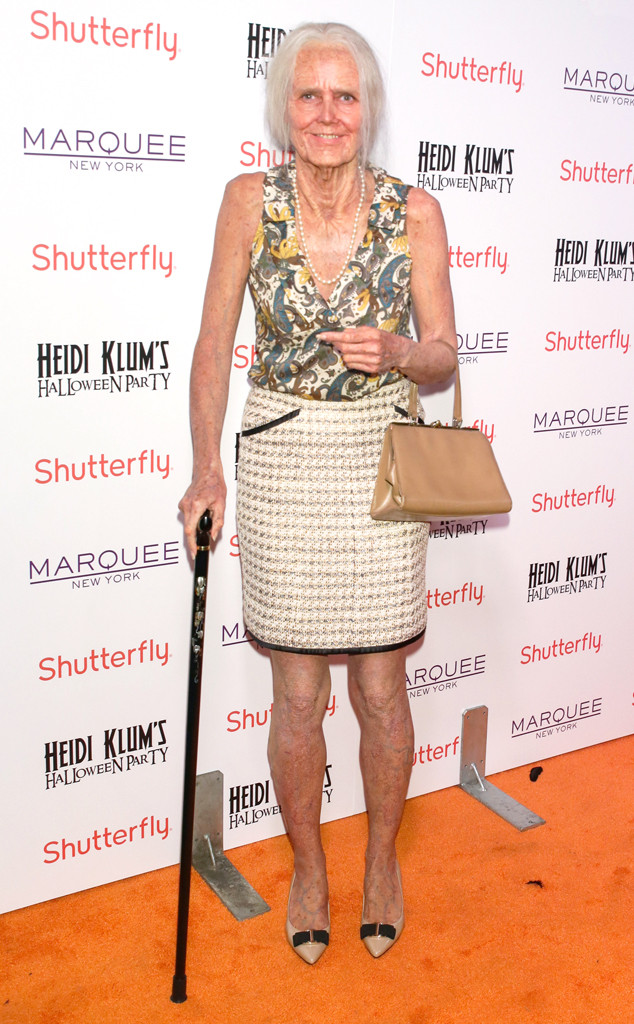 Andrew Toth/FilmMagic
Is that you, Heidi Klum?!
The super model has done it again. In an effort to outdo herself when it comes to elaborate costumes, the Project Runway host decided to ditch the jewels, glitz and glamour and instead, pull a Mrs. Doubtfire.
Klum showed up at her annual Halloween bash at Marquee nightclub tonight in New York City dressed as an old woman, making herself barely recognizable! Her orange carpet getup included a multicolored tank, patterned skirt, pumps, pearls and a cane. But what really threw everyone off was the attention to detail (her specialty, of course).