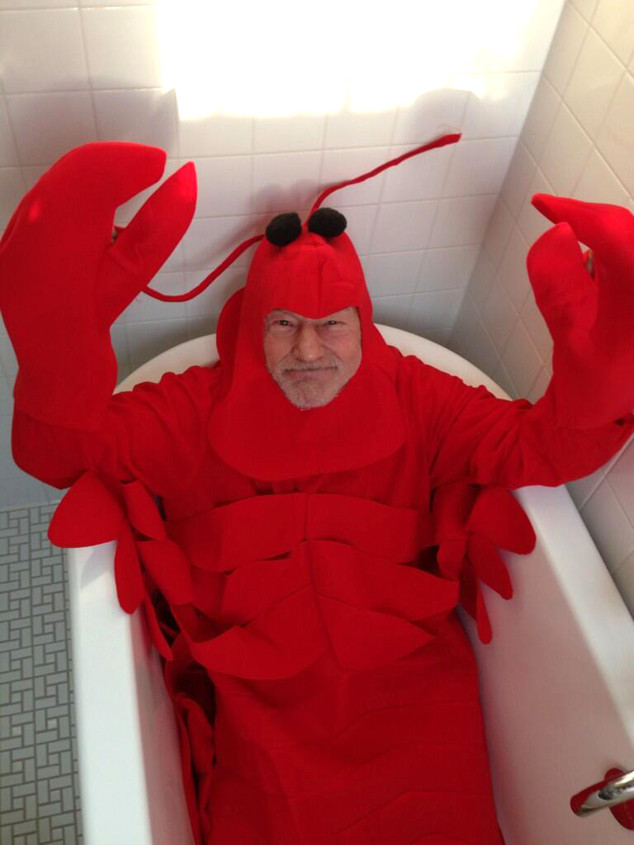 Twitter
Patrick Stewart has given rise to the next generation of crustaceans.
The 73-year-old actor suited up in a bright red lobster costume and kicked back in his bathtub in order to wish his fans "Happy Halloween" via Twitter.
Seriously, what's not to love?!
The fun didn't end there, though. Comedian Rob Delaney tweeted to Stewart, "'Claw'-some!"
To which the classically trained Star Trek: The Next Generation star replied, "@robdelaney ahh dear man...don't be shellfish."
We demand a Funny or Die collaboration, ASAP!