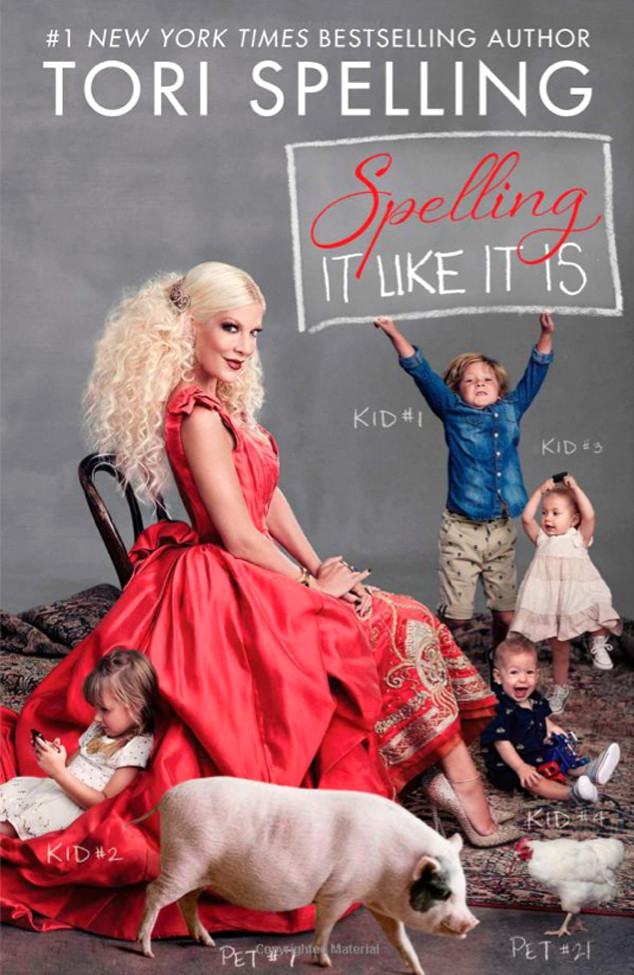 Gallery Books
Tori Spelling's book is 304 pages of eyebrow-raising text.
Each story told by the famous Hollywood actress in her new release (available in stores now) presents a new OMG-moment, whether she's being candor about her relationship with Dean McDermott, the antics of her four young children Liam, Stella, Hattie and Finn, the tragic experiences from her pregnancies or revealing that there's a sex tape out there starring her and her husband.
Spelling doesn't hold back in the slightest when sharing these tales, and to prove our point, here are five shocking TMI excerpts from Spelling It Like It Is.