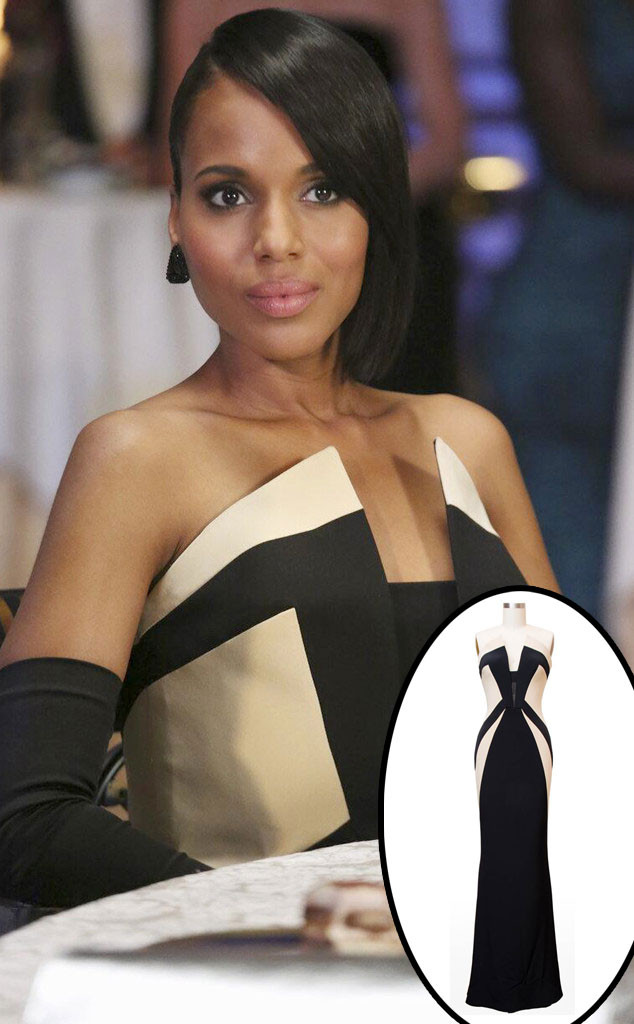 ABC
There is plenty to talk about from tonight's Scandal, but over here at The Trend there was one item topping our must-discuss agenda: Olivia Pope's gorgeous black and (cream) white dress.
The silk strapless gown—which Kerry Washington's character paired with her signature long gloves—is by American designer Rubin Singer. And get this: You can actually purchase it Neiman Marcus and Saks Fifth Avenue stores. Well, okay it might set you make a little bit, after all, it's a costs $3,875.
Although this is the first gown we've seen Olivia in season three, the look continues her long established black and white trend, which (in addition to her famous coats) includes a Michael Kors sheath and an Escada dress. The latter look also featured a geometric pattern which emphasized her curves similar to the Rubin Singer creation.