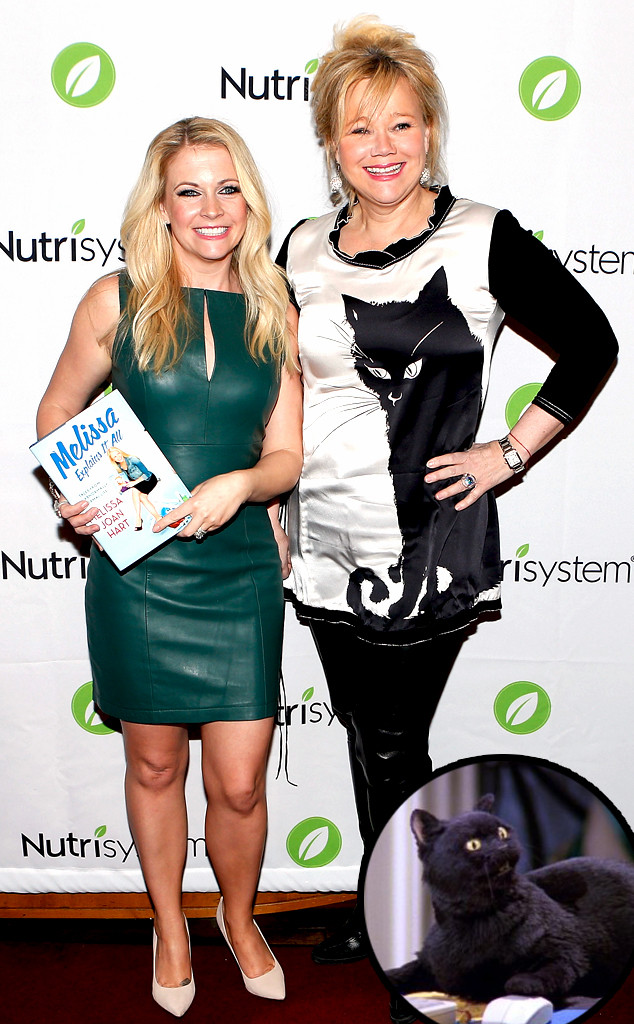 J. Countess/Getty Images
Sabrina Spellman and Salem Saberhagen had some of the best girl-to-cat bantering of all time.
But in real life, Sabrina the Teenage Witch's Melissa Joan Hart wasn't a fan her black cat costar. (Given that the black feline moved his mouth and spoke on cue, he was clearly a robotic creation of sorts. However, he had a number of live stand-ins throughout the show's run from 1996 to 2003.)
Hart made this startling Salem confession at a launch party for her book Melissa Explains It All held Tuesday, Oct. 29, at Monkey Bar, telling Vulture, "I'm a dog person."