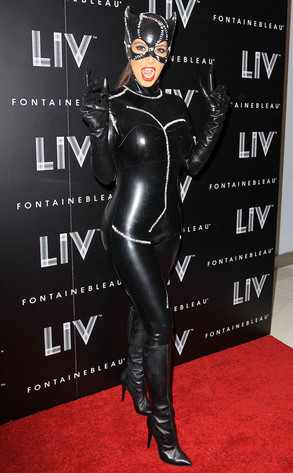 Ralph Notaro / Splash News
Only a fashionista like Kim Kardashian could make Halloween look this good!
Kim has worn plenty of amazing Halloween costumes over the years, and since the holiday falls on a Thursday this year, we thought a little Halloween-themed Throwback Thursday would be in order!
One of our favorites is Kim's Catwoman costume from her big Halloween birthday bash last year. Not only did Kim nail the classic Michelle Pfeiffer look from Batman Returns, but her whole family joined in with Batman-related costumes...including Kanye West as the Dark Knight himself!