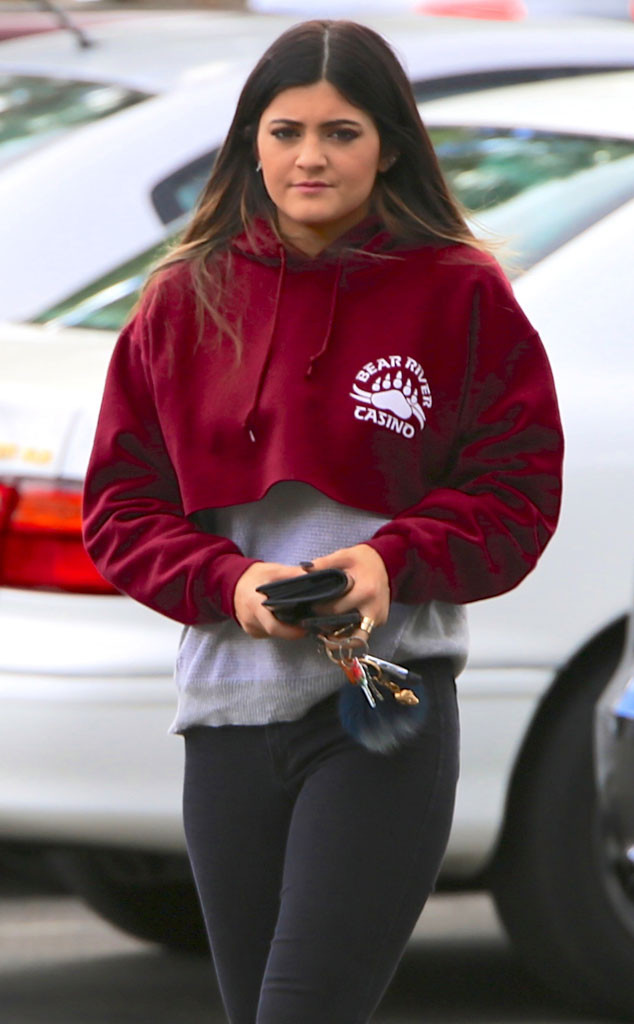 OHM/Splash News
Looks like Kylie Jenner and BFF Jaden Smith like to wear the same cropped hoodie.
The E! star was spotted on Tuesday, Oct. 29, wearing a familiar article of clothing previously worn by her 15-year-old pal while shopping with some girlfriends in Los Angeles.
The 16-year-old brunette beauty paired the red Bear River Casino sweatshirt with a gray shirt, black leggings and short black boots during her outing.
Will Smith and Jada Pinkett Smith's son was photographed in the same top (wiith Kylie, coincidentally) at Fatburger earlier this month.