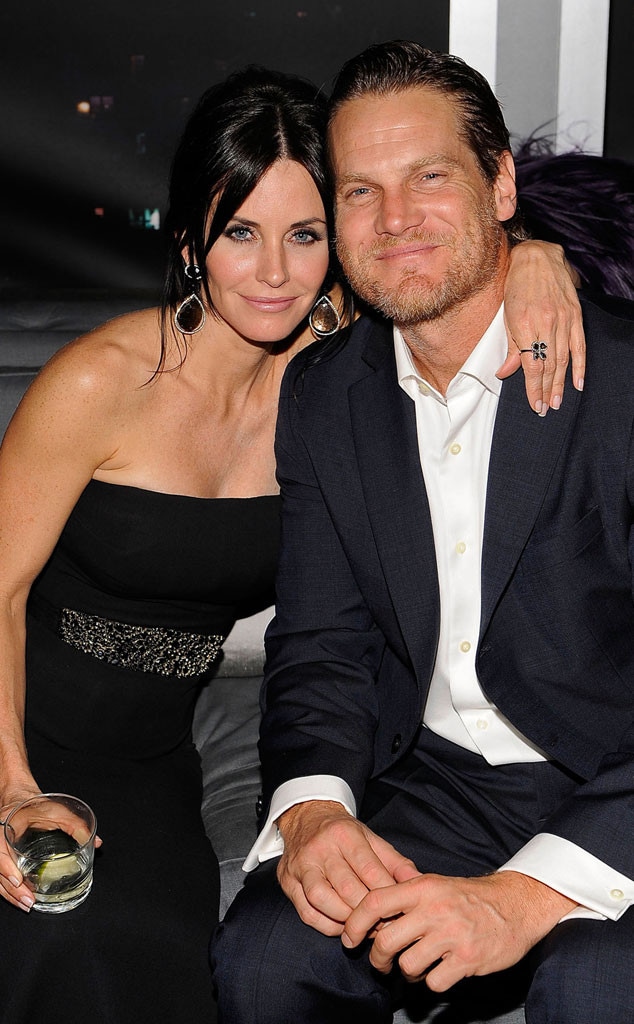 Larry Busacca/Getty Images for InStyle
The cougar is on the prowl. After less than a year of dating, Courteney Cox has broken up with her Cougar Town costar Brian Van Holt. The actress' ex-husband David Arquette revealed the news after he got drunk and called up Howard Stern's SiriusXM radio show on Wednesday, Oct. 31.
In fact, the 42-year-old Scream 4 actor revealed that Cox is already seeing another suitor. "She's with someone who loves and cares for her," Arquette said. "That's all I care about."
"She's the most brilliant, beautiful friend that I've ever met," he added.
Reps for Cox and Van Holt did not return request for comment when contacted by E! News on Oct. 31. The cause of the couple's split is not yet known.
Cox, 49, and Van Holt, 44, were first rumored to be dating in June 2013, about six months after they allegedly got together. During an October 2010 radio interview with Stern, however, Arquette claimed that his then-wife and her costar were having "an emotional affair" the set of their sitcom. The accusation came just after he and Cox announced they were separating following 11 years of marriage.
Despite what her former hubby said, the actress denied having feelings for Van Holt in the April 2011 issue of Harper's Bazaar. "He's a really good friend of mine, so I don't care," Cox explained, noting that Arquette's accusations made for good tabloid fodder.
"It just doesn't matter," she added. "He's a great guy, and he's definitely been a part of my support system."
Cox and Arquette's divorce was finalized in May. The exes—parents to Coco, 9—remain amicable.