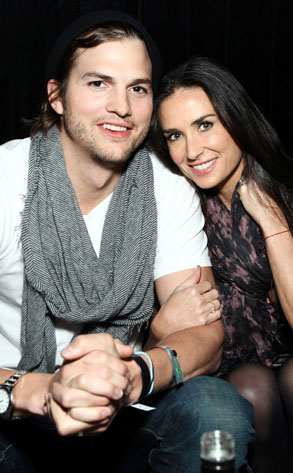 Sara Jaye Weiss/StartraksPhoto.com
Ashton Kutcher and Demi Moore's dragged-out divorce may finally be reaching its end.
E! News has learned that the Jobs actor filed notice with the court this week stating that he had given Moore a "preliminary declaration of disclosure," which is a prerequisite for divorce. "It could be a sign they are on the verge of a settlement," explains family law attorney Mark Gross, who represents Charlie Sheen.
Before a divorce agreement is settled, each side is required to disclose his or her income expenses, assets and debts, along with a statement that everything has been declared.
The next step, according to Gross, would be for Moore to serve Kutcher with her disclosure. Once both the parties have served each other with their disclosures and if there is an agreement in place, the marriage could end quickly.