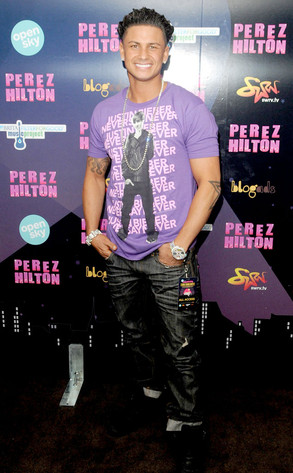 Courtesy of Ivan Nicolov/WENN
Pauly D has yet to meet Amabella, the little girl he unknowingly fathered with Amanda Markert in the fall of 2012. It wasn't until earlier this month that the Jersey Shore star learned the former Hooters waitress gave birth on May 15, 2013—and now, the 33-year-old DJ is seeking full custody.
"My No. 1 focus is my daughter," Pauly D says in the Nov. 11 of In Touch. "Everything in my life will now revolve around her and what's best for her."
Pauly D is ready to take responsibility and raise his little girl, he adds. "I cannot wait to meet her," he says. "I've never been so excited in my entire life. I'm proud to be a father, and I'm ready for it."