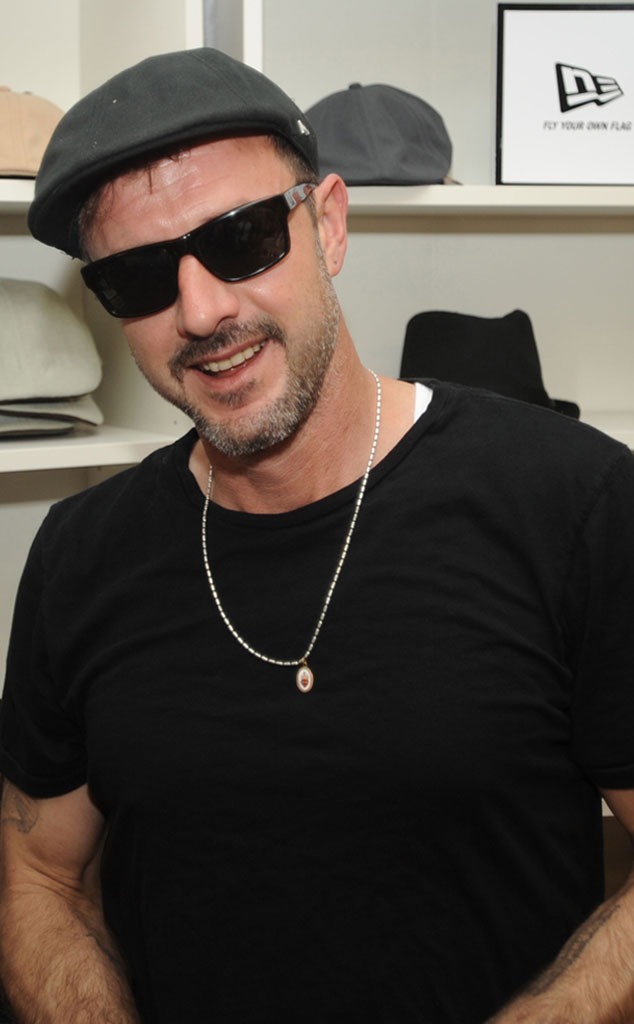 Courtesy: WireImage
Oh, dear.

David Arquette had a lot to say when he drunk dialed Howard Stern on Wednesday, Oct. 30. The actor—who revealed that he's no longer sober on The Howard Stern Show two months ago—phoned in after throwing a wrap party for his latest film, The Key. "I'm wasted," the movie star admitted. "This isn't the first time I called you [drunk]. I've called in a few times."
Arquette, 42, admitted to drinking Scotch and a 1971 Dom Pérignon earlier that evening. He began by telling Stern, "You're amazing. You are incredible. You are God. We're all gods in our own way. We're all droplets of God…The whole game is to entertain God. God created us all. God is love. The best feeling is love…We're all connected. It's all the same."
He then claimed that the most popular game right now is Grand Theft Auto V, which he thinks is too violent. "It's a crazy game. The game of love, that's the game I hope wins," Arquette said. The Scream star added that he wants people to play "the kind game."
Arquette reiterated that no matter what religion people practice, "We're all connected."
He then cited Adolf Hitler as an example of someone who played the wrong game. "This is the most controversial thing I'm going to say. It's very controversial, and I'm sorry, and I apologize to anyone I'm going to offend. And I'm wasted and I'll get sober tomorrow," Arquette told Stern and co-host Robin Quivers. "Listen, listen, listen—I've gotta say something on the N-word later—but Hitler played the game very well. He did. Listen, yeah, he played his game very well. He convinced a lot of people to play his f--king evil game. He played the game really well, but he was playing the wrong game."
Arquette—who will wear an authentic Bozo the Clown costume for Halloween—also said he loves ex-wife Courteney Cox with all his "f--king heart."
"She's the most brilliant, beautiful friend that I've ever met," he said.
Arquette also confirmed that his former spouse has broken up with her Cougar Town costar Brian Van Holt. "I'm not going to get into her personal stuff," he said, adding that she's seeing someone new. "She's with someone who loves and cares for her. That's all I care about."