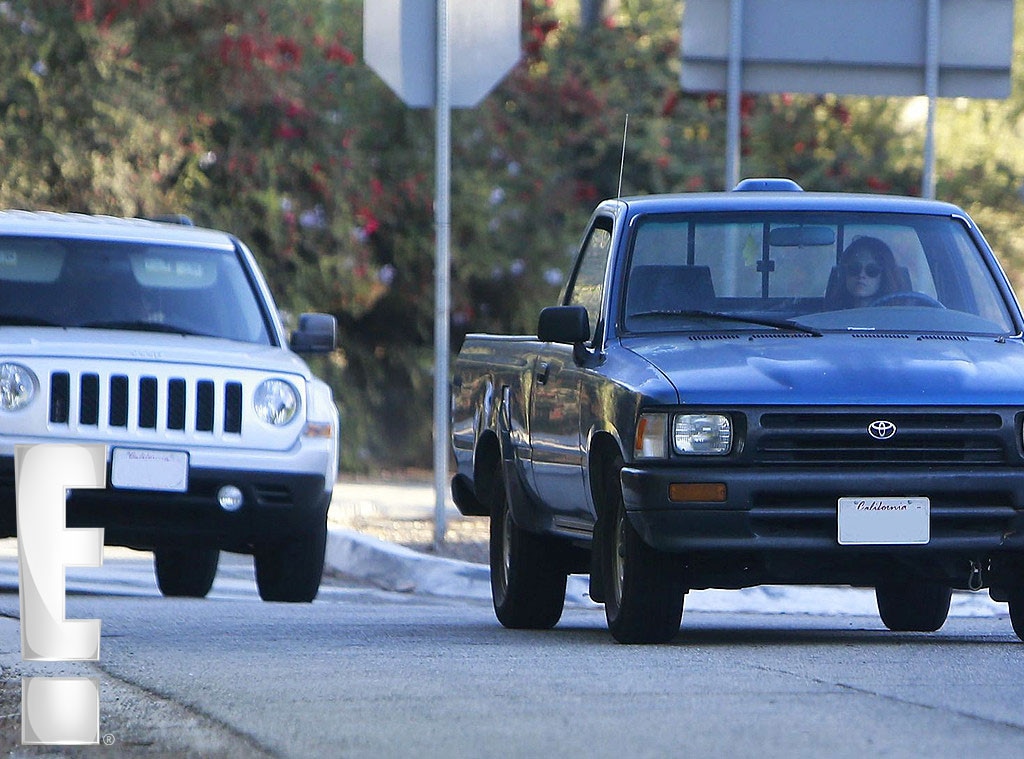 FAMEFLYNET PICTURES
Kristen Stewart and Robert Pattinson are most certainly back in contact.
While the famous exes have not spent any time together in public since ending their three-year relationship back in May, E! News has exclusively learned that they spent time together in Los Angeles on Wednesday.
They were spotted leaving their meet-up spot in their respective vehicles, Rob in his Jeep following Kristen in her blue Toyota pickup truck. And their reunion may have continued until they got wind of the paparazzi on their trail—an apparent change of plans that K.Stew looked none too happy about. (For the full story, tune into E! News tonight at 7 p.m. & 11:30 p.m.)
A source told us last week that a tabloid story claiming that the Twilight costars were hooking up whenever they both happened to be in town was "not true," though yesterday wasn't the first time that they've happened to be in the same place at the same time.
Rob, who moved his stuff out of Kristen's Los Feliz house just a couple of days after their split, was seen visiting the place in August. He recently put the Los Feliz home that they once shared—before she moved nearby post-cheating scandal—on the market for $6.7 million and moved into a rental in Beverly Hills.
Kristen spent time in Europe this summer, traveling and shooting the drama Sils Maria with Juliette Binoche and Chloë Grace Moretz, while Rob—who's been keeping the paparazzi busy, what with his female friends and female trainer—has been working closer to home.
He attended a screening of the documentary Seduced and Abandoned on Oct. 23 and the following night was all smiles at the Australians in Film Awards gala in Beverly Hills.
Kristen hit her local pumpkin patch with friends on Saturday. We'll see if she and her ex give Robsten fans a treat by reuniting for Halloween as well!
—Reporting by Michelle Falls
For more photos and exclusive details—including where Rob and Kristen spent that time together and for how long—don't miss E! News tonight at 7 p.m. & 11:30 p.m.