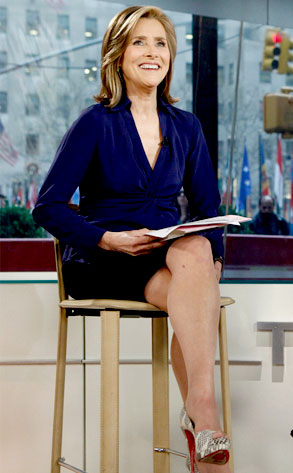 Peter Kramer/NBC
#TheStruggleIsReal
Sure, typing up to 140 characters of whatever you feel like writing may seem simple enough, but it's not, you guys. It can be really tough.
Forget trying to come up with the perfect post and appropriate hashtags that will attract some retweets and favorites—sometimes just finishing a complete thought before the tweet goes out into the Twitterverse is hard enough. Just ask Meredith Vieira.
The 59-year-old TV personality attempted to post a simple tweet, but the task became much more of an obstacle than she anticipated, causing her followers to wonder if she was maybe sippin' on something while on the social media website (she wasn't).