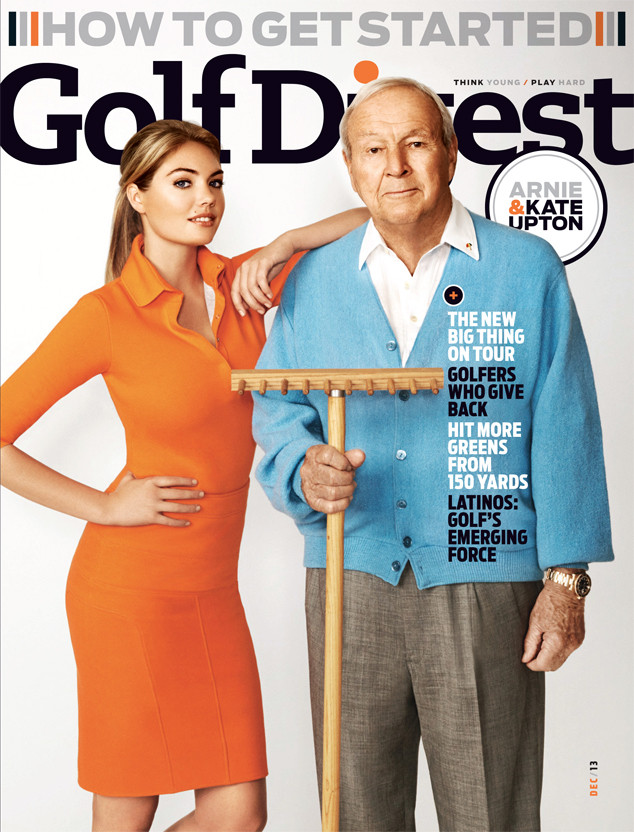 Golf Digest
Yes—not even Arnold Palmer can escape Kate Upton's charm.
"You are pretty," the 84-year-old golfer tells the model with a sweet smile on his face in the behind-the-scenes video from the cover shoot for the December issue of Golf Digest, on which the twosome appear together.
The 21-year-old model sports a variety of classic and preppy looks for the photo shoot, including a bright orange-collared dress, a polka dot cardigan and navy trousers as well as a sweater and patterned shorts while she receives a golf lesson from the legendary golf star.
While there's no sign of any tasty ice tea/lemonade combo on set, Palmer does adorably stand on an apple box while posing for pics with the 5-foot-10-inch-stunner, who smiles with her hair pulled pack in a ponytail with her arm perched atop Arnold's shoulder.