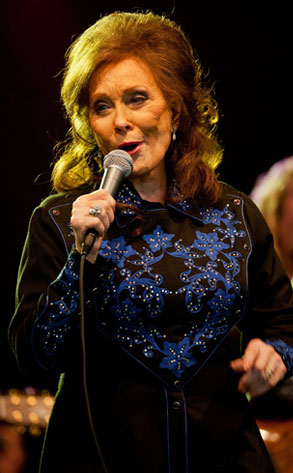 Douglas Mason/Getty Images
Sometimes, you just need a break.
So appears to be the case for country music legend Loretta Lynn.
After experiencing quite the busy schedule, the 81-year-old has decided to postpone two upcoming shows in Iowa. According to her rep, the "Coal Miner's Daughter" singer is being treated for exhaustion, but hopes to perform again very soon.
"Lynn started feeling poorly midway through her three week tour," the statement read on her official website. "Loretta is a pro and wants to give her fans the best show possible. She felt she physically was unable to do that."