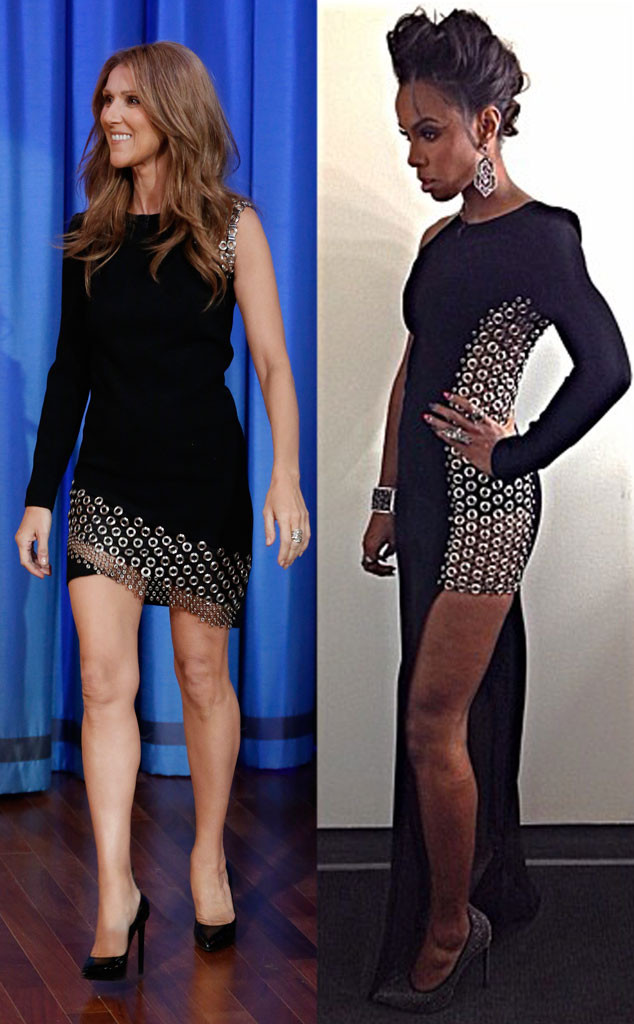 Lloyd Bishop/NBC; Instagram
Oh no she didn't! We figure that's something a true diva like Céline Dion or Kelly Rowland would say upon finding that her competitor stole her couture.
Yes, these are two different versions of the same Anthony Vaccarello design, but in the land of the A-list singer, they're way too close for comfort. We're not surprised that the "Loved Me Back To Life" singer and X Factor judge both picked this hot black look, but now they're paying for their perfect taste with a battle of who wore it best?