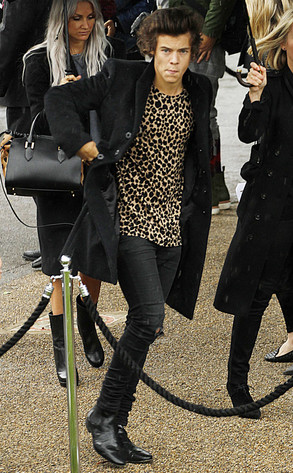 INFphoto.com
Listen up, One Direction fans! Harry Styles' leopard-print Burberry shirt can be yours!
The 19-year-old Brit boy-bander is putting his famed London Fashion Week tee up for auction through Hardlyeverwornit.com to help raise fund for UNICEF.
A message on the auction's website reads, "Among others you will have the opportunity to bid on Harry Styles leopard print Burberry t-shirt worn at London Fashion Week 2013." Next to the text is a pic of Styles wearing the shirt under a coat from the Burberry fashion show last month.