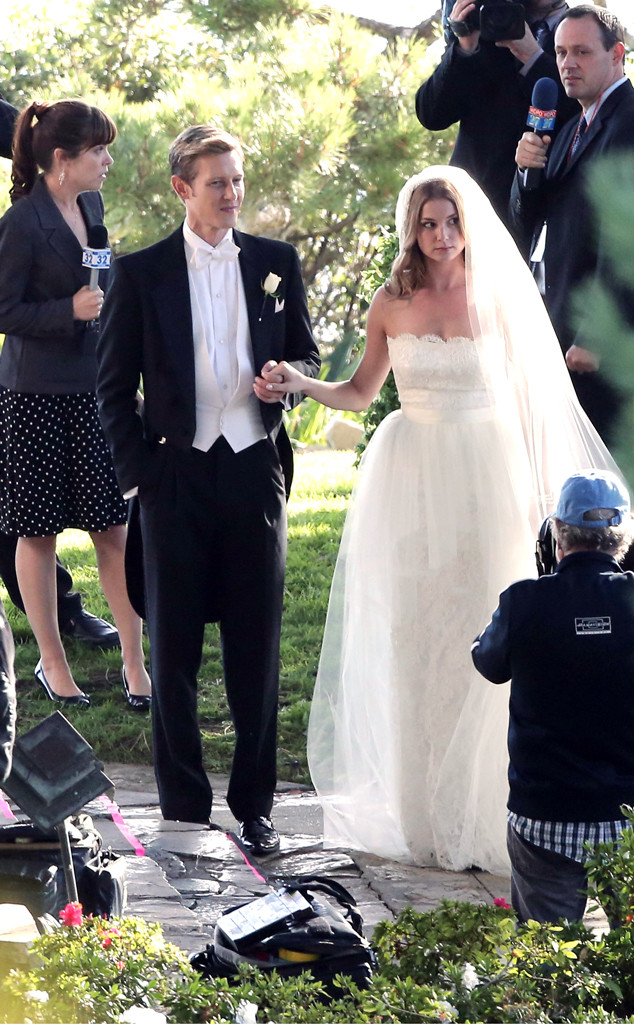 KVS/PacificCoastNews
Here comes the bride...and the Hampton's next victim?!
The wedding three seasons and (a lifetime worth of revenge-ing) in the making is finally upon us, Revenge fans! In the season three premiere, Emily (Emily VanCamp) finally set a date for the two biggest events in her life: Her wedding to Daniel (Josh Bowman) and her final takedown of Victoria (Madeleine Stowe), the mother of the groom. (Of course, it could also be the date of her death as the season opened with Emily being shot in her dress.)
And though Halloween is tomorrow in our world, Aug. 8 is right around the corner in the Hamptons, which means it's time for the big day and we've got your first look at Emily in her gorgeous gown with a truly dashing Nolan (Gabriel Mann) by her side! Doesn't she look effortlessly gorgeous? Too bad Revenge costume designer Jill Ohannesson says finding the right dress wasn't exactly an easy task...