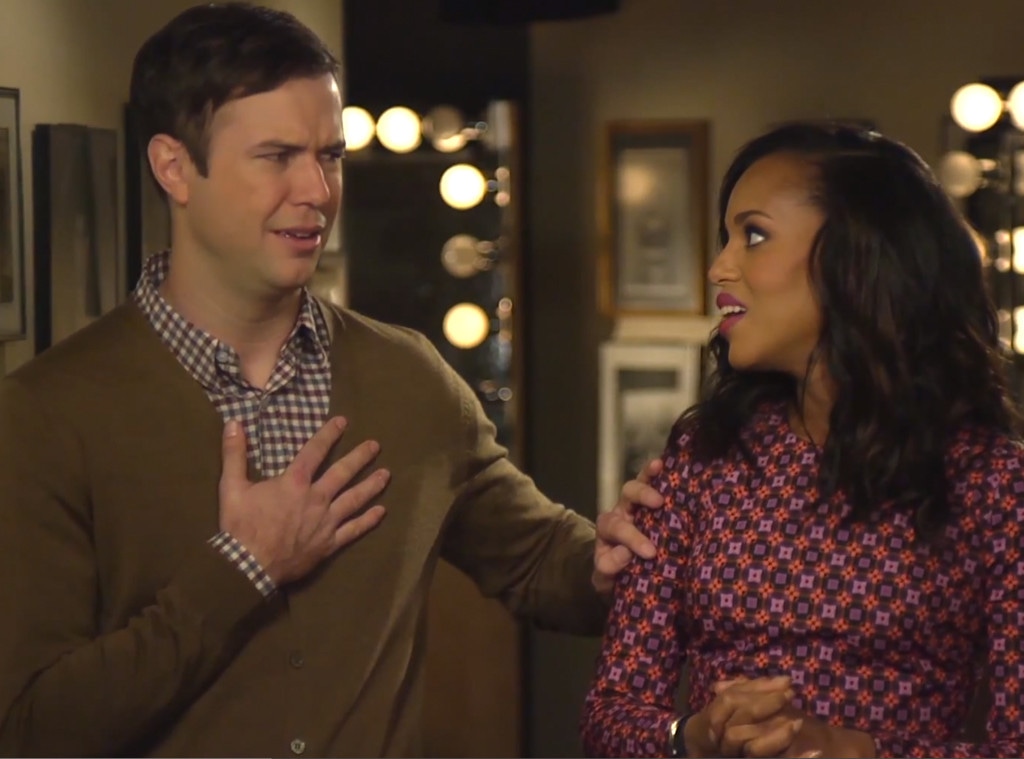 NBC
It's an exciting week for Kerry Washington. She's expecting her first child with husband Nnamdi Asomugha and she's hosting Saturday Night Live for the first time! Washington is handling the crap out of her life right now.
In the promos for her SNL hosting gig, the Scandal star looks radiant as per usual with little to no sign of baby bump-age to be had, except for the fact that her shirt is fairly baggy around her midsection.
Castmember Taran Killam spends most of the time in the promos either hitting on the Emmy-nominated Washington or begging for her love. But we would do the same thing. When he slips her a note asking if she likes him more than a friend, she shoots him down with the age-old response: "I'm married." He does not take that news well.
Also featured in the promos are Kerry's gorgeous cheekbones, Killam attempting to drink a gallon of a milk and fun with closed captioning! Watch all the promos below and get ready for Washington's debut on SNL with musical guest Eminem.
Do you think the usually very private actress will address her pregnancy this weekend? A source tells us that her condition will be "pretty obvious" when she hosts the NBC show, which is why she started telling people this week about her good news. Hmm...what would Olivia Pope do?