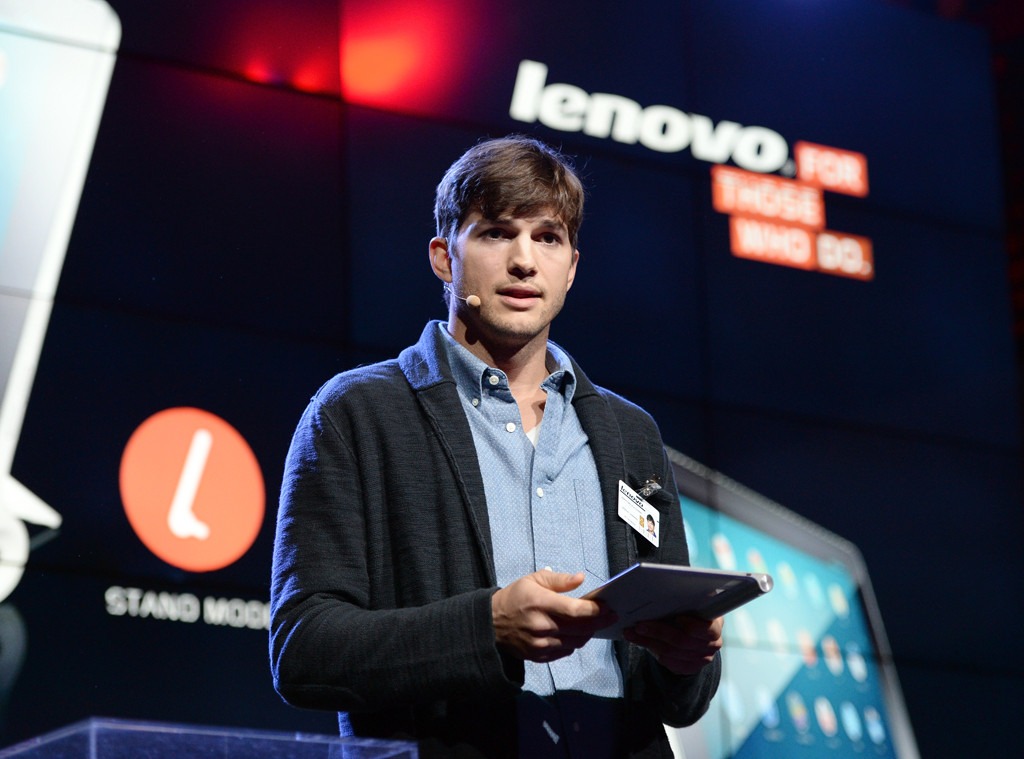 Michael Kovac/Getty Images for Lenovo
Now you can add Lenovo product engineer to Ashton Kutcher's already very impressive résumé.
The Two and a Half Men star was unveiled in his new role at the livestream launch event of the latest Android tablet, the Yoga, on Tuesday, Oct. 29 in Los Angeles.
According to a statement from the technology company, the 35-year-old will work with the world's largest PC vendor "to develop and market the Yoga line of tablets by providing input and decision-making into design, specifications, software and usage scenarios."
"This partnership with Lenovo brings together my love of technology and design that makes your life better," Kutcher said. "I can't wait to dig in and help Lenovo develop future mobile computing products, starting with the Yoga Tablet. Lenovo is all about innovation and strong leadership. Entrepreneurship is part of their DNA, and I couldn't ask for a better fit."
Chief marketing officer at Lenovo, David Roman, added that "[Ashton Kutcher's] authentic, creative appetite for technology and keen consumer insight combined with our innovation engine make this a very natural and powerful partnership. This partnership goes beyond traditional bounds by deeply integrating him into our organization as a product engineer as we look at developing the next wave of products."
Kutcher is no stranger to the world of technology: he is cofounder of A-Grade Investments, which has invested in and worked with Airbnb, Fab, Foursquare, Spotify, Path and Uber.
And even though Kutcher is known for his portrayal as Apple boss Steve Jobs, he is making the jump to team PC.
Lenovo tweeted, welcoming their newest addition: "Say hello to our newest employee. @aplusk #lenovo #betterway" along with Kutcher's new ID badge.