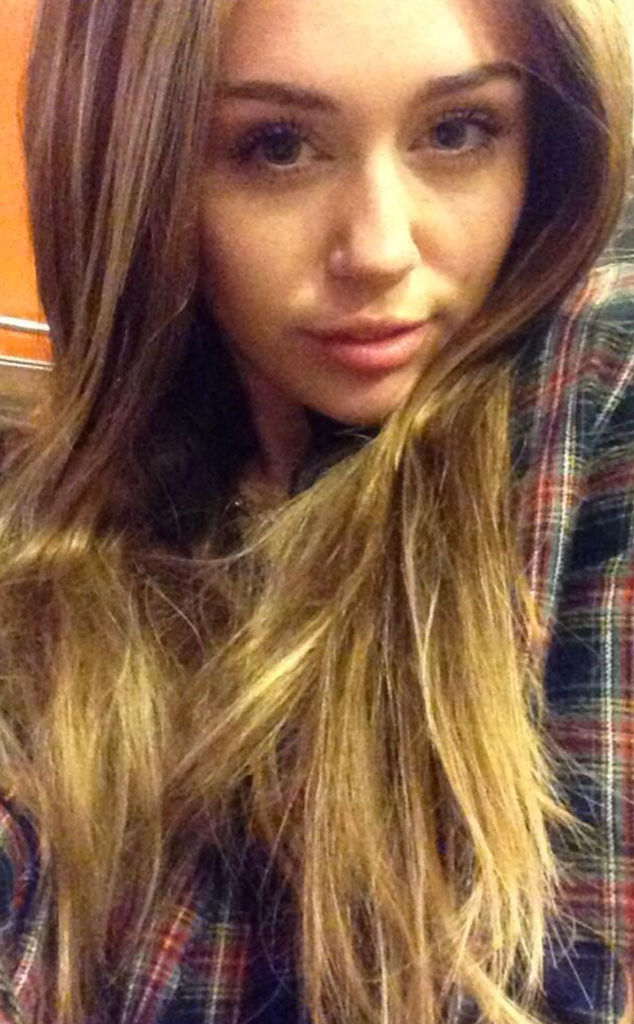 Twitter
Behold, Miley Cyrus—circa 2013!—back to being a long-haired brunette!
But, fans of the blond pixie cut needn't worry, because the "Wrecking Ball" singer was just having some temporary fun with fake hair. She tweeted a very Hannah Montana-esque selfie of her fun look on Wednesday, Oct. 30, captioning the shot, "Wigzzzzzz." (Wigs are not to be confused with hair extensions—which are usually attached to your real hair in sections vs. a wig, which can be put on or removed in one fell swoop.)
She also tried out a purple hairpiece, and naturally, she posted another selfie. "Wigzzzzzz part 2," she captioned the shot, adding three devil emojis.