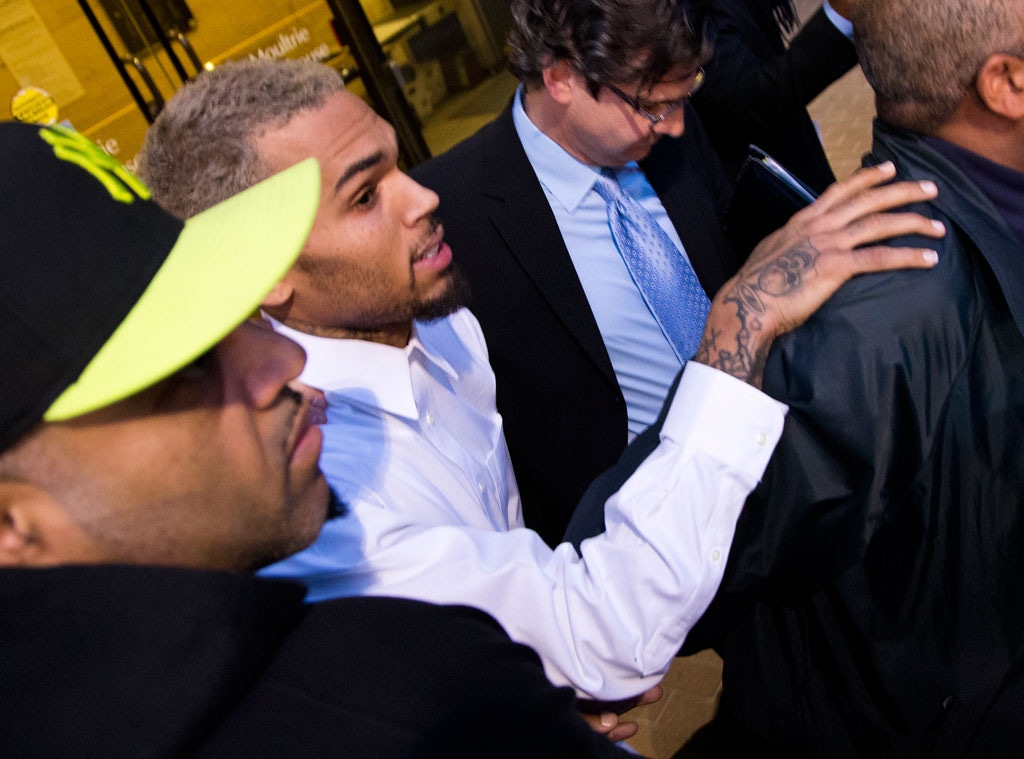 AP Photo/ Evan Vucci
Apparently, Chris Brown listened to Mike Tyson when he told the singer to "get it together."
The R&B star checked into rehab today, a day after he appeared in court regarding an assault charge stemming from a fight that occurred over the weekend. "His goal is to gain focus and insight into his past and recent behavior, enabling him to continue the pursuit of his life and his career from a healthier vantage point," his rep tells E! News in an exclusive statement.
But it's no surprise that Breezy has had his tough times the past couple years.
Between the highly publicized altercation with ex-girlfriend Rihanna, brawls with fellow artists Drake and Frank Ocean and continuous legal trouble, Brown has had his fair share of troubles leading up to this point.