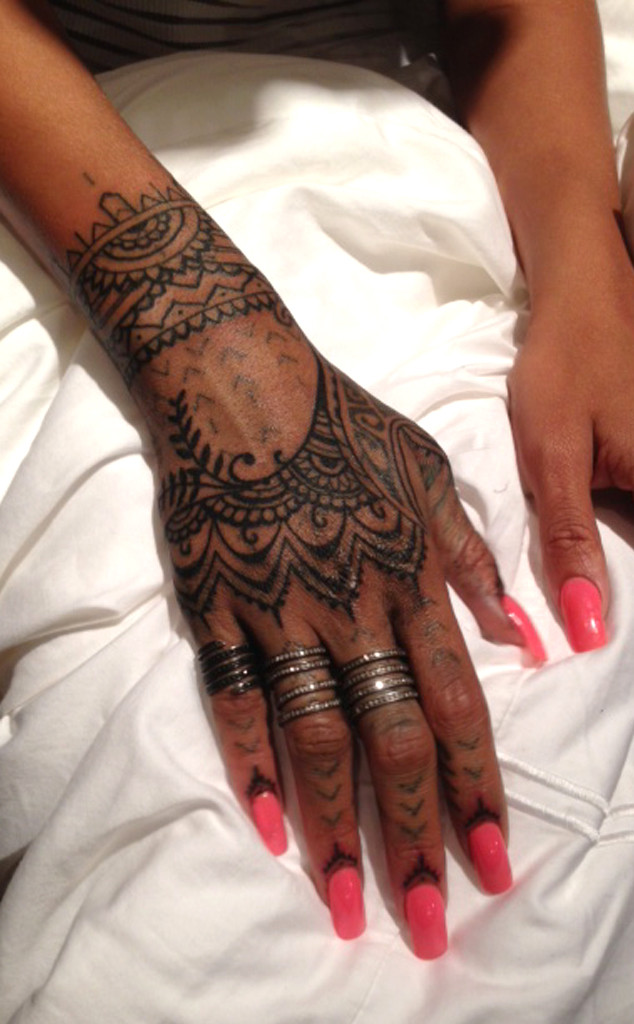 Courtesy of Bang Bang McCurdy
Surprise! Rihanna's covering her body in more ink.
E! News has exclusively learned that the pop singer added to her extensive tat collection over the weekend while in the Dominican Republic, when famous celeb tattoo artist Bang Bang McCurdy and Cally-Jo of Bang Bang NYC tattoos flew to RiRi on Sunday to begin the 11-hour session.
The new body art was incorporated with the already existing Maori tattoo on Rihanna's right hand, which she recently got to commemorate her recent trip to New Zealand during her Diamonds world tour, which was applied with a mallet and a chisel (ouch!).